Trusted. Vision. Care
Sight is everyone's most valued sense. It's the window through which we experience the world around us. Eye health runs parallel to our quality of life. At SightMD, our specialists are highly skilled and have a wealth of world-renowned knowledge, experience, and innovation to deliver the finest in complete eye care with a caring and compassionate touch.
It's not just comprehensive. It's complete.
It's more than compassionate. It's comforting.
The dedicated SightMD team is top ranked in the industry for providing award-winning care to every person, family, and community we are privileged to serve. Ours is a seamless approach to the health, quality, and clarity of your vision—right in your neighborhood, around the clock, seven days a week.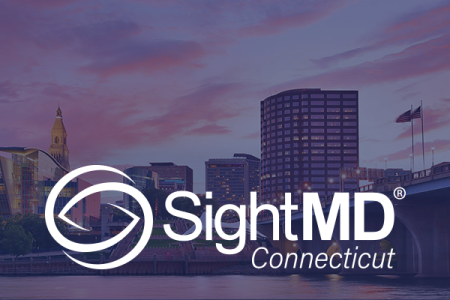 About SightMD Connecticut
Together, Dr. Kimberly Ann Lucey and the physicians at Fichman Eye Center formed SightMD Connecticut. With 3 locations within Hartford County and Litchfield Country including a dedicated surgery suite in our Manchester office, SightMD CT offers quality eye care with a personalized touch.
The dedicated eye doctors of SightMD CT are on call to answer any questions or concerns, giving you complete peace of mind. With world-class ophthalmologists, optometrists and certified opticians who are specialized in providing the greatest care, and locations in Enfield, Manchester, and Torrington, SightMD Connecticut is dedicated to helping residents of central Connecticut and beyond.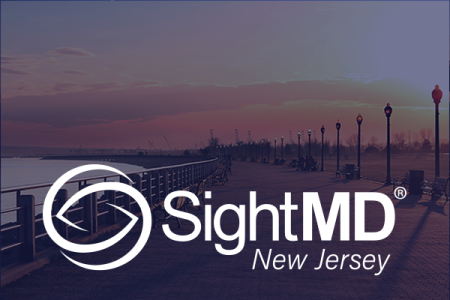 About SightMD New Jersey
In 202, the doctors of Athwal, Susskind & Almallah, Lakhani, and Shore Eye Associates in Ocean and Monmouth County came together as SightMD New Jersey with 8 locations throughout Monmouth County and Ocean County. The Ocean Regional Eye Surgery Center is centrally located in Toms River for your convenience.
At SightMD New Jersey, your health and satisfaction is our number one priority and when we say our team is always available to help, we mean it. Our billing and surgical staff are on call to answer any questions and we provide convenient online patient portals and patient forms to make your experience smooth and simple.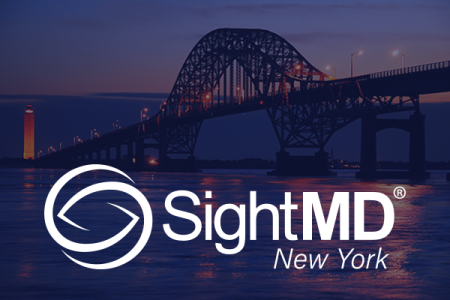 About SightMD New York
SightMD New York was founded by Jeffrey Martin, M.D. and John Passarelli, M.D. Their mission was to combine two of the finest ophthalmology practices on Long Island—North Shore Eye Care and Long Island Eye Surgical Care—into a state-of-the-art eye care practice that put patients first. They married sophisticated technology and a personalized approach to provide unparalleled patient care, and kept their doors open 7 days a week to be available when patients need help. Today SightMD has expanded to 40 locations throughout Nassau and Suffolk Counties, Manhattan, Queens, and Westchester.
SightMD in New York has 40 locations for in Long Island (Suffolk County and Nassau County), Queens, Westchester, and Manhattan, with 2 dedicated LASIK Eye Surgery suites in Smithtown and Rockville Centre.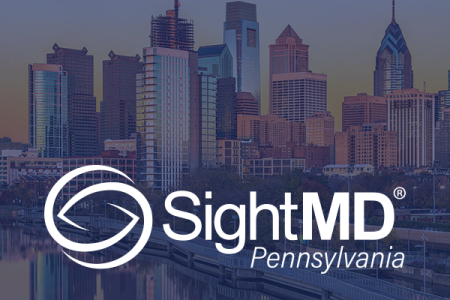 About SightMD Pennsylvania
The doctors of Progressive Vision Institute and Betz Ophthalmology Associates joined forces to create SightMD Pennsylvania. With 5 clinical locations in Schuylkill, Berks, Northumberland, Union, and Philadelphia Counties and two dedicated surgical centers, SightMD PA offers an unparalleled eye care experience.
At SightMD Pennsylvania, we understand how important it is to have clear vision. That's why our team of experienced and trusted experts are available for comprehensive vision services with just the click of a button or a call away! Here at SightMD Pennsylvania, you can rest assured that your needs will be taken care of when it matters most.
Important Information for our Patients
Our #1 goal is to keep you healthy and happy to come through our doors, so we've outlined some basic information that will help you prepare for your appointment.
What to Expect at Your First Visit
No two eyes are the same, but we want to prepare you as best as we can for what to expect when you visit a SightMD office. Whether you're visiting for a routine eye exam or a more specialized eye care problem, we've compiled a list of what to bring, what tests to expect, and other helpful information to keep you informed.
Learn More about Your First Visit
Preparing for Eye Surgery
Any type of surgery can be nerve-wracking, but we're here to put your mind at ease. The key to making the experience as comfortable as possible is in knowing what to expect and taking the necessary steps to prepare for the procedure.
Learn How to Prepare for Eye Surgery
How will COVID-19 affect my appointment?
We've had to make some changes to our everyday processes in light of the COVID-19 pandemic, but rest assured that your health and safety is our top priority. Find out what to expect at your next appointment and learn what we're doing to help prevent further spread of the virus to keep everyone safe.
COVID-19 Precautions
Paying for Care
At SightMD, we are devoted to making quality vision care more accessible and more affordable. Before making your appointment, check out our comprehensive list of accepted insurances, financing options, special offers and more.
Learn More about Payment
Appointment Cancellation
We understand that unexpected schedule changes are just another part of life. If you need to cancel or reschedule your appointment, we ask that you please call at least 24 hours in advance in order to be respectful of all of our patients and staff. Appointments are in high demand, and your early cancellation will give another patient the opportunity to be seen by one of the doctors.
Learn More about our Appointment Policy