October is Audiology Awareness Month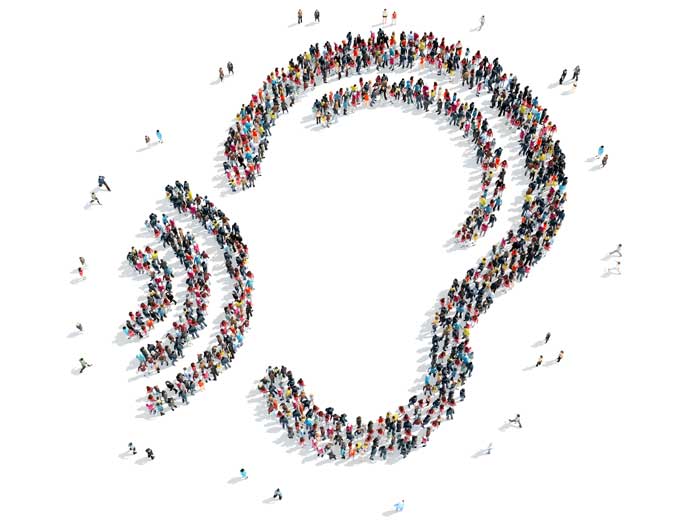 We know. You're probably asking, "Why is a blog that's devoted to eye care and vision health posting about hearing (technically termed 'audiology')?" Good question. October is Audiology Awareness Month, and SightMD wants you to be proactive in staying on top of your hearing. Our hearing is just as vulnerable as sight and deserves equal attention.
Why is it important to have your hearing checked on a regular basis instead of waiting until you have a problem?
We'll answer that question with two other questions: How often do you have your vision checked? How about an annual physical checkup with your general practitioner? Most likely, you make appointments to have your eyes and overall health checked once a year. (At least we hope you do.) Hearing is often an oversight, and as a result, we neglect to have our hearing checked until problems arise. Changes in hearing are often subtle and gradual. And these statistics from the American Academy of Audiology are worth noting:
· By the year 2050, 2.5 billion people may experience hearing loss to a certain degree.
· More than 1 billion young people will be at risk of permanent hearing loss.
Schedule your hearing Evaluation today!
The good news is that you can schedule regular audiology checkups, right alongside your eye exams. SightMD offers comprehensive screenings to determine the strength of your hearing. Should one of our Audiologists uncover any hearing deficits, we provide a variety of services and treatment options, including hearing aids and custom hearing protection.
In honor of Audiology Awareness Month SightMD is offering free hearing screenings for the whole month of October! Contact us today for more information!