Pediatric Audiology Services
Hearing loss interferes with a child's brain development, can affect communication development, and can also affect everything from school performance to social relationships and emotional well-being. Our pediatric audiologists provide evaluation and treatment for children with hearing loss and hearing disorders to help them hear and communicate to the best of their ability.
Finding a specialist for your child can be a stressful task. Get comprehensive, compassionate care for your little one right inside one of our conveniently located SightMD eye offices. Our pediatric audiologists will be able to diagnose a number of possible speech and hearing disorders and provide a wide range of options for you and your family.
When to Bring Your Child to an Audiologist
Your child's hearing can be tested at any age, including as a newborn. The earlier hearing loss is detected, the greater the chance for normal auditory brain development. Early diagnosis and treatment also improves your child's ability to develop his or her language and communication skills despite any hearing loss.
It can often be difficult to notice hearing problems in children – and exceptionally difficult for infants who can't tell you there's a problem. It may be time to bring your child in for a hearing exam if they:
Have recurring ear infections
Need to be called multiple times before responding
Failed a Pediatrician screening
Have been diagnosed with speech or language delay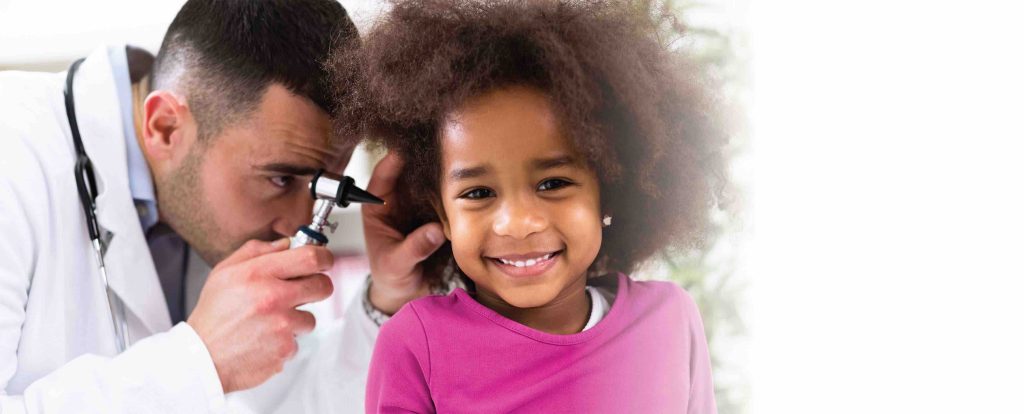 Signs of Hearing Loss in Children
Hearing loss can have a variety of causes. These include chronic ear infections, genetic conditions, birth defects and other health problems at birth, certain drugs, head injuries, viral or bacterial infections, exposure to loud noise, and tumors.
Infants and toddlers with a hearing problem may:
Have had several ear infections
Not always respond to sounds
Not be startled by sudden loud noises
Seem to have speech and language problems
School-age children with a hearing problem may:
Frequently ask people to repeat words or phrases
Have had several ear infections
Misunderstand or be confused about what someone says
Not hear the telephone or doorbell ring
Play music or TV too loud
What to Expect at Your Child's First Appointment
A general hearing evaluation usually lasts about 30-to-40 minutes, but may need to take longer for younger children. Your audiologist will ask a few questions about your family history and your child's behavior and symptoms. All hearing tests are quick and totally painless, but if your child is under the age of five-years-old, you may be asked to hold them on your lap to keep them still and comfortable.
We offer a variety of hearing evaluations, and often use a variety of tests as part of your child's evaluation depending his or her age, developmental level, and the signs and symptoms of hearing loss he or she presents. The audiologists at Johns Hopkins All Children's can:
Determine if your child has a hearing problem and identify the type of problem or disorder
Recommend how to make the best use of your child's remaining hearing
Help select and fit the hearing aid that will best meet your child's needs
Demonstrate and teach you and your child how to use a hearing aid effectively
Our audiologists are skilled in working with children of all ages, including newborns, and those with special needs to provide an accurate diagnosis of hearing loss.
Once all testing is done, your audiologist will walk you through any findings and discuss next steps if any signs of hearing loss or speech disorders have been diagnosed.
Hearing Aids for Children
The sooner hearing loss is diagnosed, the faster and more accurately it can be treated, so it's important to come in for an exam as soon as you see any signs of concern in your child. Your audiologist will work with you to find the right device for your child's unique body and lifestyle.
While there are a variety of different styles, sizes, and types of hearing aids to choose from, please know that all devices are pediatric-friendly. It's just a matter of getting the right sizing for your child. "Behind-the-ear" style hearing aids are most commonly recommended, as it can accommodate a wide range of hearing loss. This style also enables you or your doctor to adjust the settings, rather than relying on your little one to make adjustments themselves.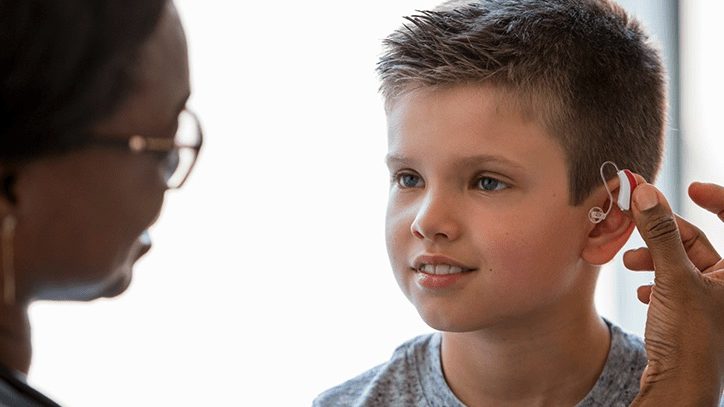 Contact SightMD today to schedule an appointment with one of our doctors to discuss your child's hearing and vision health at one of our convenient locations!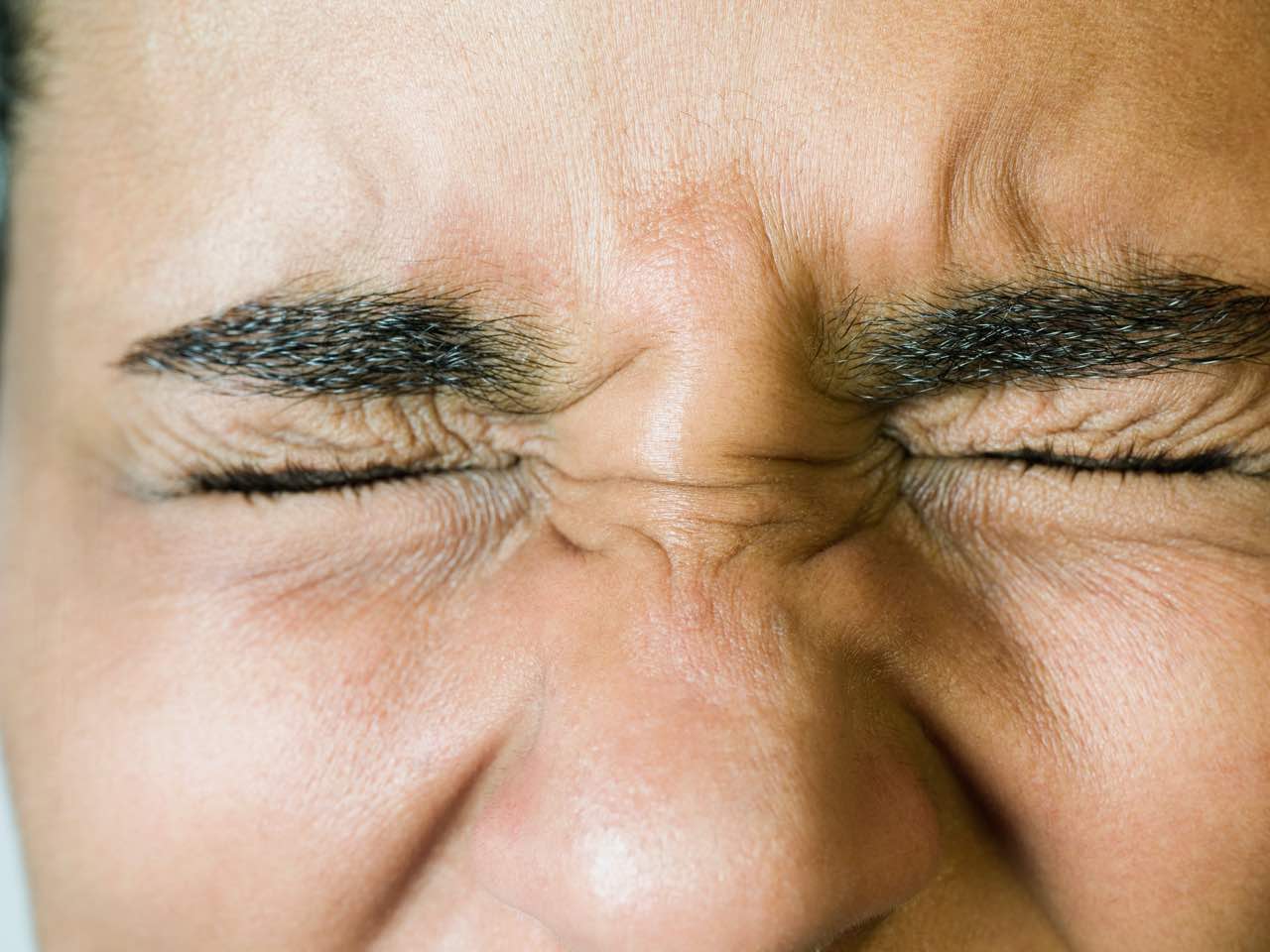 Blinking and Eye Health
Blinking is a natural and instinctive process that we often take for granted. We blink countless times throughout the…
Read More