Contact Lenses
If you're one of the millions of Americans who have vision problems but don't want the hassle of wearing glasses, contact lenses may be the solution for you. Walk through the multiple types of corrective lenses with our knowledgeable doctors and see the world clearer.
Am I a Candidate for Contact Lenses?
Contact lenses are a great solution for many people, and bring a sense of freedom that glasses can't provide. Contacts may be a good solution if you:
Have trouble seeing things at distance and need vision correction all the time
Have an active lifestyle that make wearing glasses difficult
Are committed to the proper storage and handling of contacts
Are not a candidate or don't want LASIK
A comprehensive exam will help assess your specific situation and your doctor will find the best solution for your lifestyle. Certain conditions like chronic eye infections or dry eye may mean contacts are not right for you. If that's the case, your doctor will work with you to help find an alternative that fits your needs.
What to Expect During Your Exam
Contact lens exams are different from your annual eye exam. In addition to assessing your prescription, your doctor will check to make sure contacts are sitting properly and your eyes are generally healthy. If you're a first-time contact wearer, your doctor will show you how to safely insert and remove your lenses and walk you through the steps for proper care and cleaning.
If you currently wear contact lenses, you should bring your prescription and lens boxes so we can keep the contact lens exam as efficient as possible. Your doctor will want to evaluate your vision and see how your current lenses fit so they can make recommendations for any adjustments.
Types of Contact Lenses
Your eyes are unique and there are several different types of contact lenses to accommodate different eyes. Your doctor will walk you through the differences and answer any questions to find the right fit for you.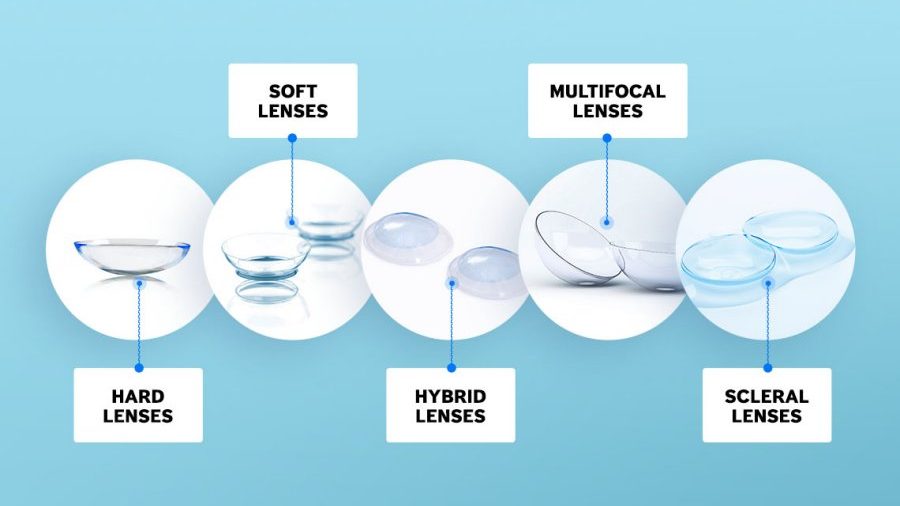 Soft Contact Lenses
Used by most contact wearers, these lenses are generally made of a flexible plastic, including silicone hydrogel offering a comfortable, flexible fit. They require a multipurpose solution for cleaning and offer a few convenient options:
Daily-wear lenses are taken out at night and discarded after each use
Disposable lenses are designed to be worn during the day and then disposed of after two weeks.
Extended-wear lenses can be worn all day and night and only need to be cleaned every few days, replacing after one to four weeks.
Multifocal and Mono-vision lenses are also available for those who need help with seeing both near and far.
Hard Contacts & Specialty Lenses
If your eyes need more help than common soft lenses can provide, specialty contacts are available to help correct more severe issues. These lenses are often recommended to patients with Keratoconus or advanced astigmatism.
Conventional hard lenses (PMMA) retain their shape better than soft lenses and provide sharper vision correction to people with corneal disorders.
Rigid Gas-Permeable lenses (RGP) are similar to PMMA lenses but are more breathable and comfortable for extended wear.
Scleral lenses are larger fitting lenses that help keep eyes hydrated.
Contact SightMD today to schedule an appointment with one of our doctors to discuss your vision health at one of our convenient locations!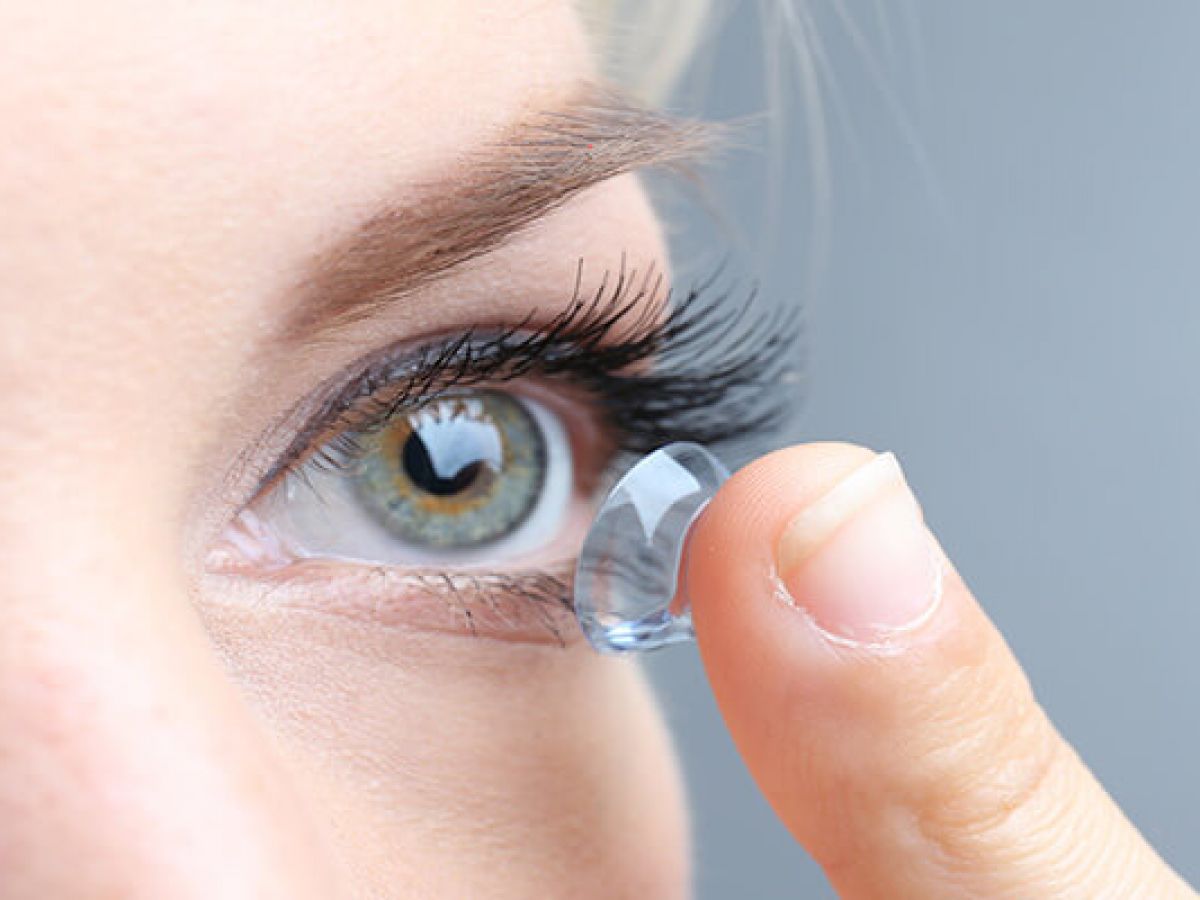 Bad Habits To Avoid When Using Contact Lens That Can Endanger Your Eyes
Contact lenses can change your world. While many people prefer the look and ease of glasses, others enjoy the freedom…
Read More