Bad Habits To Avoid When Using Contact Lens That Can Endanger Your Eyes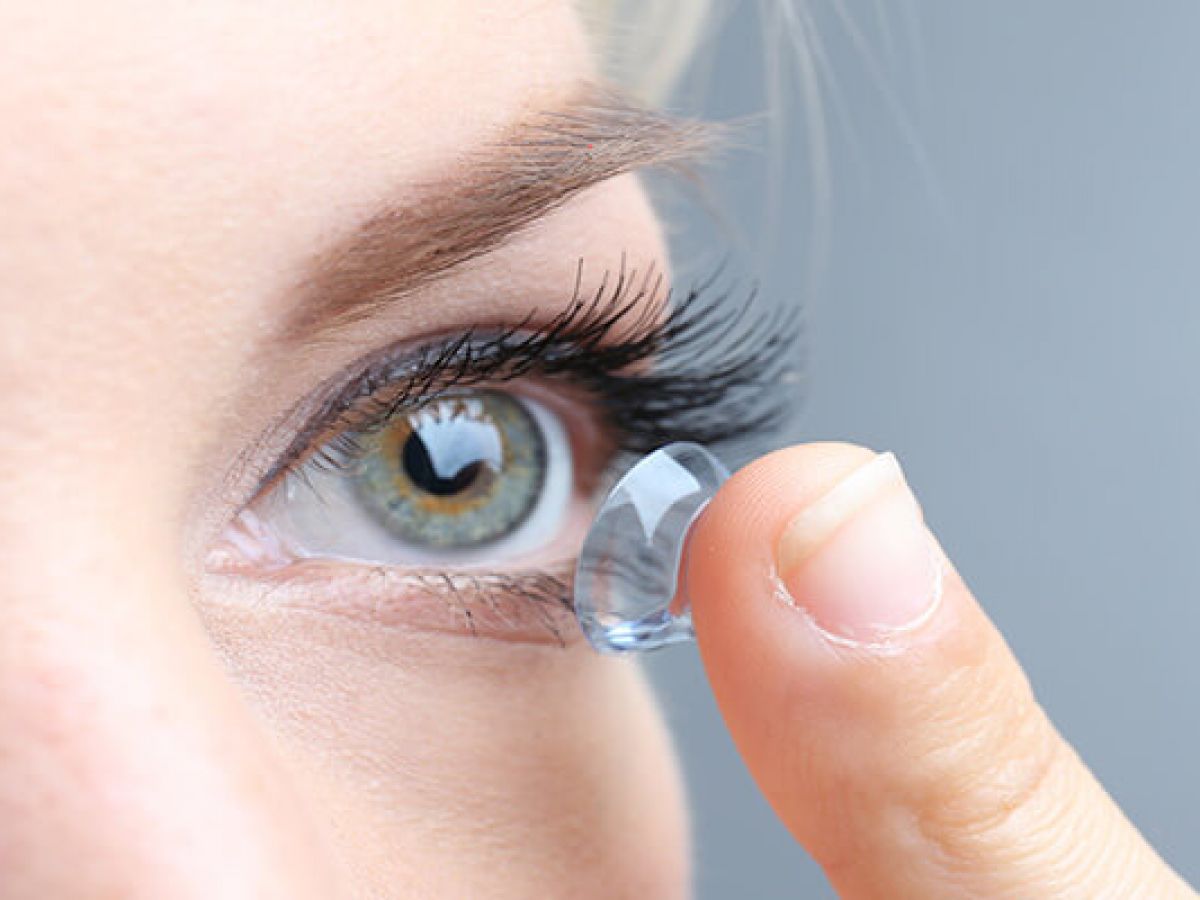 Contact lenses can change your world. While many people prefer the look and ease of glasses, others enjoy the freedom of contact lenses.
However, contacts are a responsibility. Poor hygiene and bad habits can cause infection and even the loss of vision. Whether you're considering letting your child wear contacts or you need to revisit your own habits, follow these tips to preserve eye health.
What Does an Ideal Contact Cleansing Routine Look Like?
Your contact lens cleansing routine doesn't need to be complicated. An ideal routine differs depending on what type of content lens you wear.
Always wash your hands before handling your lenses.
After inserting your contacts, dispose of old solution in the case. If needed, use contact lens solution or saline solution to rinse your case and dry it with a clean towel or tissue. Store an empty case upside down with the caps off.
After removing lenses from your eye, use a few drops of multipurpose solution and rub each in the palm of your hand for a few seconds before putting it in the case.
Always fill the case with new solution and make sure the lens is submerged prior to putting the cap on the case.
Replace your case monthly.
Never use water to clean or store your contact lenses or case.
What Kind of Solution is Best for Cleaning Contacts?
For most contact wearers, a multipurpose contact solution is the easiest product for daily cleaning. This solution cleanses, disinfects, and restores moisture to lenses. Ask your eye doctor for specific recommendations for your contacts.
Sleeping in Contact Lenses
Drifting off to sleep on the couch or taking a quick nap while wearing contacts might seem like no big deal, but it can lead to severe, vision-threatening eye infections. Never sleep in contacts, even when taking a short nap. Sleeping in contacts can also cause irritation to your cornea and eye surface. During sleep, contacts tighten around your eyes and create microscopic tears on your cornea. Bacteria can slip into the tears and cause infections. It's always best to take out your contacts before you become too tired at night. Wear glasses for late night reading and couch surfing. Some contacts are designed to be slept in but consult your doctor about what's best for your eyes and lifestyle.
How Long Should Contacts Be Worn?
Avoid wearing your contacts over a long period of time if they're not made for extended wear. Your eyes need a break and fresh air. As mentioned above, contacts can inhibit the flow of oxygen to the eye. By taking a break, you allow your eyes to breathe. Even if you're not planning to sleep, take your contacts out when you've passed the healthy wearing period. In terms of replacing your lenses, it depends on the type of contacts you wear. Disposable soft contacts are very popular and have a replacement schedule anywhere from one day to three months. Hard contacts are more durable, and can last for years with proper care. If you don't care for removing your contacts regularly, ask your doctor about extended-wear contact lenses. These lenses are specifically designed to be worn for up to a week or even a month. These lenses are made of a slightly different material that allows for more oxygen flow. Like glasses, you need a current prescription to purchase contacts. Typically, prescriptions are good for one year.
What Are Other Situations To Avoid While Wearing Contacts?
If the wind is blowing dust and debris, leave your contacts at home and switch to glasses. If you're doing heavy-duty cleaning, doing lawn work, or working in a lab, wear glasses or use protective eyewear.
What Are the Risks of Poor Contact Lens Hygiene?
By not properly following care directions for your contacts, you put yourself at risk for infection, allergies, and the discomfort of dry eyes. In some instances, infection can be blinding. Don't put yourself at unnecessary risk.
Contact SightMD today to schedule an appointment with one of our doctors to discuss your vision health at one of our convenient locations!