Good hearing is as important as good eyesight and it's easy to feel scared and a little overwhelmed when you start to experience signs of hearing loss. Our audiologists have experience with almost every type of hearing disorder, including:
Tinnitus
Noise Exposure
Hereditary Hearing Problems
Hearing Loss Due To Surgery Or Other Medical Conditions
Age-Related Hearing Loss
When you have hearing loss and come to one of SightMD's hearing aid clinics, an audiologist takes the time to listen to you, talk with you about your options and answer your questions.
All evaluation, consultation and hearing aid fitting is done by audiologists who have access to the most current technology. SightMD offers a wide selection of hearing aids, many of which are compatible with the latest Bluetooth devices, such as cellphones and other listening devices. Hearing aids from several manufacturers are available, and your audiologist will help you select one that meets your specific needs.
Hearing Aid Evaluation
Your hearing aid evaluation will likely begin with a complete examination of your ears and hearing by an audiologist. If this exam shows that you have a medical condition, you might be referred to your primary care doctor or an ear, nose and throat specialist. If the results of your audiology testing suggest that you are a candidate for hearing aids, an audiologist reviews the results of your hearing examination with you and discusses your communication needs and difficulties.
If you already have hearing aids but aren't satisfied with how they're working, an audiologist can perform tests on your hearing aids to determine if they're working properly and if they need any adjustments.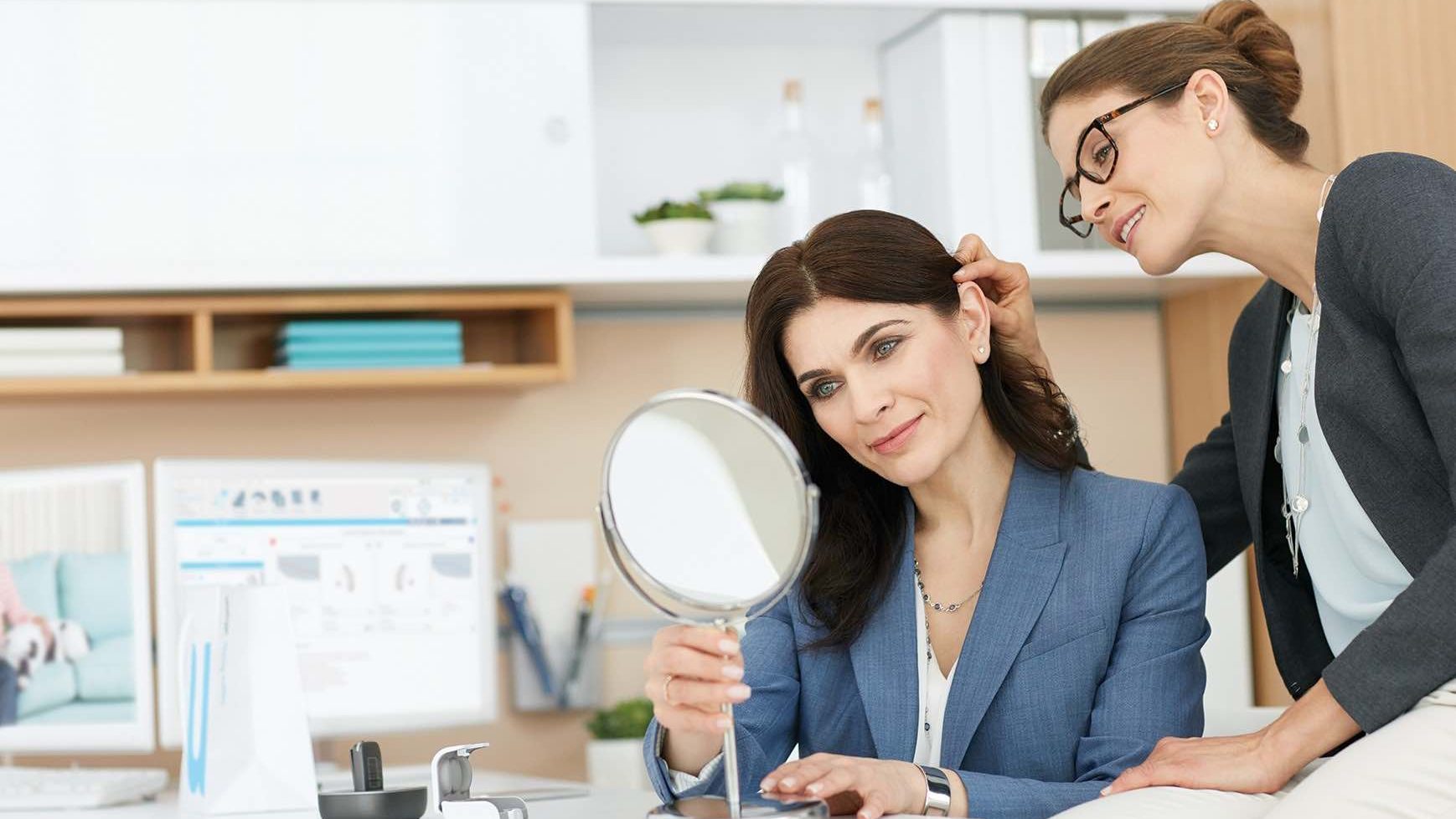 How to Pick a Hearing Aid
As with a pair of eyeglasses, your hearing aids should be as unique as you are. You need something that's going to fit your body, needs, and lifestyle. Take the time with our experts to try on a few styles at a SightMD office that's conveniently located. Ask questions about the different types of hearing aids, and learn about the advantages and disadvantages of each type.
Our audiologists select hearing aids from several manufacturers. Because there is not one "best" hearing aid for everyone, your audiologist will work with you to find a hearing aid that best serves your needs.Here are a few suggestions for what to ask at your consultation:
Can I Try my Hearing Aid Before I Buy it?
You want to make sure whatever device you get will be comfortable. Always ask to try a hearing aid on in the office and have the doctor make any adjustments you may need. You can also ask for a trial period to see how comfortable you are with extended wear and test different environments.
When Will I Need a New Hearing Aid?
Ask your Audiologist if the device you choose has the ability to increase power should your hearing loss get worse. As with all technology, your hearing aid will likely need updating after a few years but it's important to find something that can adapt to your needs for the time you have it.
How Much Will my Hearing Aids Cost?
The price of hearing aids will vary depending on your insurance coverage, the type of device you choose, and other fees or accessories. Talk to your Audiologist about your needs to help manage expectations and fit within your budget.
What is the Warranty on my Hearing Aid?
Just like other electronics, your hearing device may come with a warranty to help keep it working properly. Ask your doctor how long the warranty lasts and what it covers so you can be prepared for any future repairs.
How do I Take Care of my Hearing Aid?
Your device may need to be cleaned, handled and cared for in a specific way. Make sure you understand these guidelines to insure your hearing aids will function properly and last as long as possible.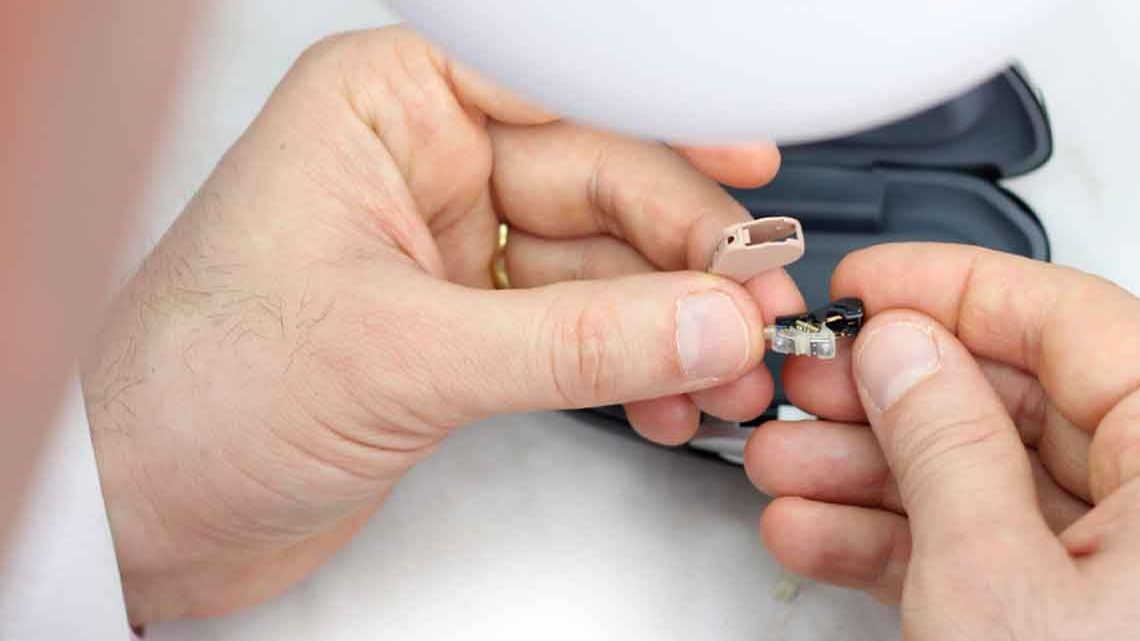 How Are Hearing Aids Fitted?
Your hearing is as unique as your fingerprints, and your audiologist will work with you to provide a custom prescription that's tailored to your needs. Try on different styles of hearing devices and let your doctor make adjustments – right on site. We'll take care of all the ordering and processing to make sure you will walk away with exactly what you need.
Can Hearing Aids Break?
Hearing aids are pretty resilient but, like any electronic device, they may need some occasional repairs. Minor repairs can be completed right in your local SightMD audiology office. Additionally, if a larger repair is needed, our team can also help create a plan of action.
Contact SightMD today to schedule an appointment with one of our doctors to discuss your hearing and vision health at one of our convenient locations!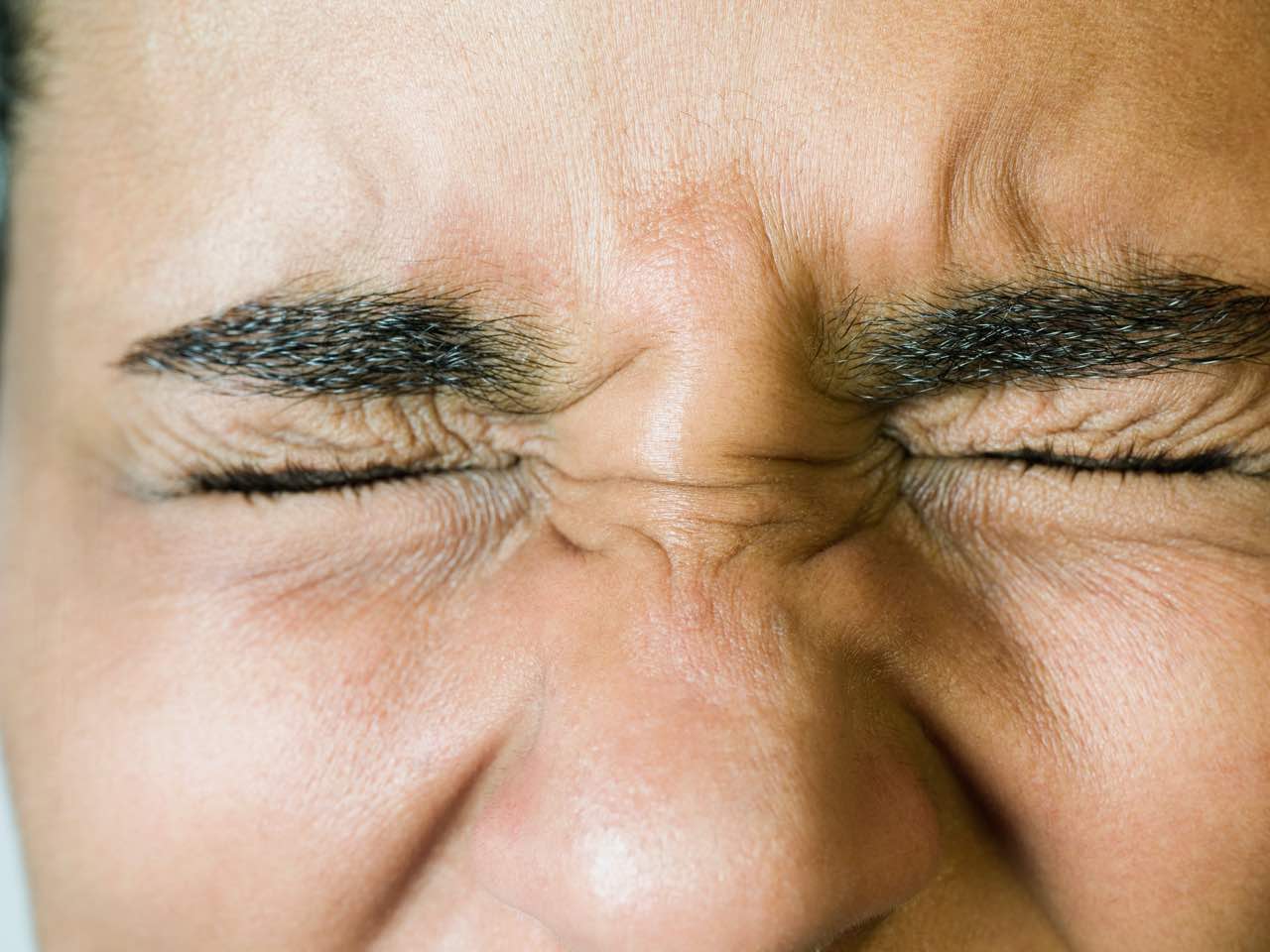 Blinking and Eye Health
Blinking is a natural and instinctive process that we often take for granted. We blink countless times throughout the…
Read More