What is Radiesse?
Radiesse is an injectable filler used to plump wrinkled or folded areas of the skin, most often on the face. As it works, Radiesse stimulates the naturally-occurring collagen beneath your skin. It works immediately, can last for up to two years, and is a highly sought-after choice for dermal filling.
Radiesse treatments are most often given in the skin surrounding the nose and mouth. Some people who choose this procedure also want to fill in wrinkled areas in their hands. Injections are administered under the skin with a tiny needle. The ingredients in Radiesse are nontoxic, non allergenic, and compatible with your body's natural tissues.
Aging can bring about many unwanted cosmetic changes, especially around your face. Wrinkles, fine lines, and loss of volume around your mouth and lips can make you look older than you feel. Radiesse is an FDA-approved dermal filler that helps add volume back to your skin restoring your youthful glow. Ideal candidates for Radiesse treatments are adults between the ages of 35 and 60 who have developed folds and wrinkles around their mouth and nose.
SightMD has been serving patients in the New York & New Jersey communities with non surgical cosmetic procedure needs for several years. Our staff of dedicated professionals are all committed to giving all of our patients the gentle, personalized, quality care that makes a difference. Everyone at our clinic, from the doctors to the office staff, are ready to welcome you to a comfortable, professional environment where you'll get state-of-the-art treatment. We have a reputation of taking great care of our patients who trust us with their cosmetic needs.
How Does Radiesse Work?
Radiesse is made of calcium hydroxyapatite (CaHA) gel microspheres that work immediately upon injection. CaHA is made up of ions of phosphate and calcium, which occur naturally in the human body.
The injectable gel initially does all the work of filling in the volume you want. As time goes on, though, the CaHA stimulates your naturally-occurring collagen, allowing your skin to produce more of its own filler. The hydrogen, oxygen, and carbon in the gel help to create a structure that mimics connective tissue.
Eventually, the CaHA absorbs back into your body, leaving your collagen in its place. Because of the science behind Radiesse, treatment results can last for well over a year — even up to two years for some people.
Procedure for Radiesse
Your doctor will inject Radiesse in their office while using local anesthesia. It's possible you may experience discomfort or a small amount of pain with each injection. Lidocaine is FDA-approved to be combined with Radiesse injections to ease any pain you may feel during the procedure.
First, your doctor will determine where you need to receive each injection. Then, they'll apply antiseptic to the sites where you'll be injected. After that, your doctor will decide on your dosage. Finally, you'll receive the injections.
Radiesse procedures can take as long as 15 minutes, depending on how many injections you need. You won't have to spend any recovery time at the doctor's office, and you should be able to go home immediately after you've received your injections.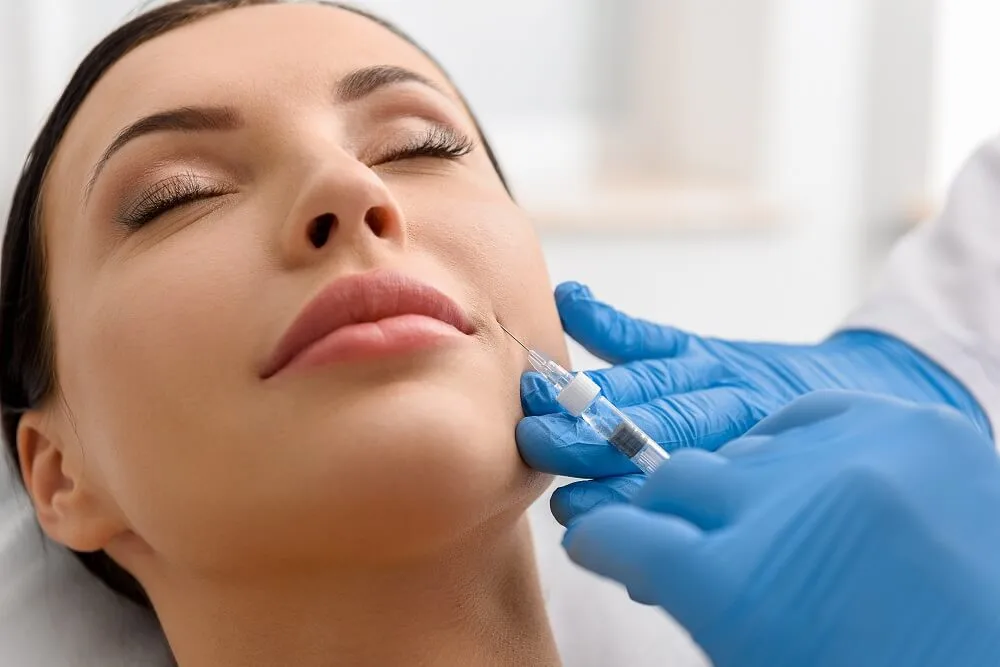 Are There any Risks or Side Effects
People who reported side effects from Radiesse injections in the face most often experienced:
Swelling
Itching
Pain
Bruising
Redness
People who receive Radiesse injections in their hands have reported side effects such as:
Itching
Pain
Difficulty With Normal Movement
Sensation Loss
Redness
Swelling
Bruising
Itching
Lumps And Nodules
If you have a history of allergic reactions or you're allergic to any of the ingredients in Radiesse, you should avoid this procedure. You should also avoid Radiesse if you're allergic to lidocaine or similar medications.
Is There any Swelling Involved with Radiesse?
There can be some swelling after Radiesse injections, but not usually enough to require downtime. The cosmetic effect of swelling is subtle, so you can feel comfortable going to work and to social engagements. Generally, this side effect subsides in 2 to 3 days.
What Should you not do After Radiesse?
For the first 24 hours after your Radiesse treatment, you should avoid strenuous exercise and touching the treatment area. Also avoid sun exposure and heat, such as using a sauna or hot tub. Finally, refrain from wearing makeup.
How Long Does it Take for Radiesse to Settle?
Radiesse works a little differently than other common dermal fillers. This product can provide nearly immediate improvements for some patients. However, most people notice a subtle enhancement in tissue volume over the first three days after their appointment. The full effect of Radiesse injections may be most noticeable a week to 10 days after treatment but can continue to improve for 2 to 4 weeks.
Is Radiesse Painful?
Radiesse injections are administered using a fine-gauged needle. The provider may apply a topical anesthetic to the skin prior to injections. If you are concerned about discomfort, talk to your injector ahead to discuss your thoughts. They may have suggestions to help improve your pain tolerance during your appointment. While Radiesse does involve multiple injections just beneath the skin, most patients do not find the process particularly painful. It is generally described more as mild discomfort.
Can I Combine Radiesse with Other Procedures?
Yes. In fact, people often combine various injectables, even different dermal fillers, in a single appointment. Used concurrently, injectables can achieve more profound results across multiple areas of the face, neck, or hands. When consulting with an experienced professional, you can gain insight into your skin and what it may respond to the best. When you visit us for cosmetic injectables, you can expect your provider to listen carefully to your concerns and desired outcome and to match your treatment plan to meet them.
Is There any Recovery Involved with Radiesse?
No. Although you may experience mild swelling and bruising, there is no need to take time off work or other light activities to recover from Radiesse injections. Your provider will discuss temporary activity limitations with you to ensure that you achieve the best results with minimal side effects.
What to Expect After Radiesse?
You can expect immediate improvement in the treated skin. Within a week, you should experience full results.
Radiesse isn't permanent, so you'll have to repeat treatments as often as needed. For some people, treatments will only be required every two years. Others might need small maintenance injections in between major treatments.
Swelling shouldn't be severe, and you should expect it to go down in no more than 36 hours. You'll probably experience some bruising and discomfort, which you can alleviate with over-the-counter medicines.
While you'll be able to return to your normal routine immediately, you'll need to avoid strenuous exercise or other activities. Your skin may be especially sensitive to sunlight, so avoid direct sun and heat for at least 24 hours or until your redness and swelling have gone down.
How Long Do Results Last?
The effects of Radiesse can be seen immediately as the treated areas begin to smooth out, and results can last for a year or more as your body produces more natural collagen.
Contact SightMD today to schedule an appointment with one of our doctors to discuss your Botox & Dermal Fillers options at one of our convenient locations!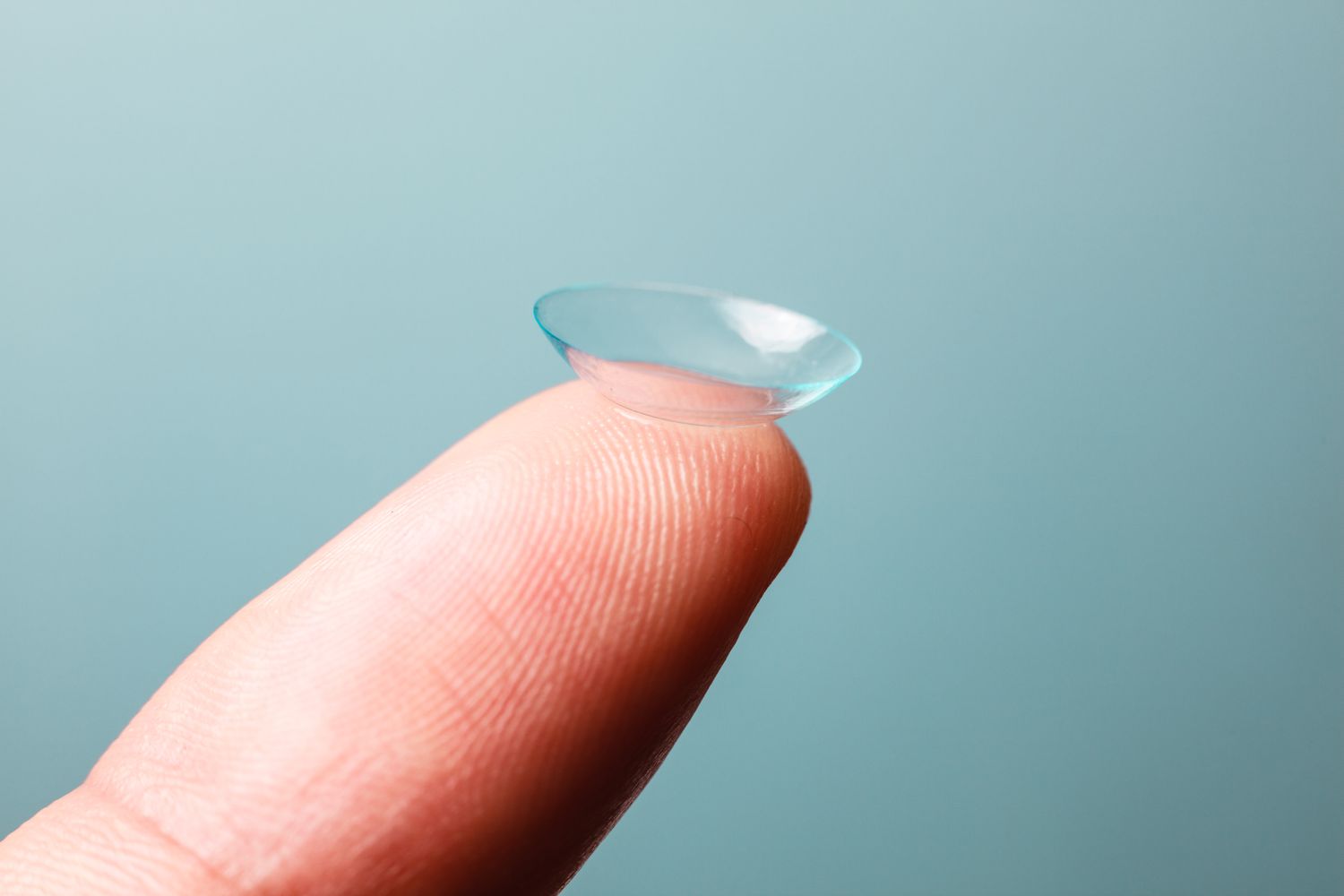 Can Contact Lenses Damage Your Eyes?
Wearing contact lenses is more convenient than wearing glasses. However, if used improperly, contact lenses can increase the risk…
Read More