Laser Skin Resurfacing
As we age, the skin begins to change because of a variety of "life factors." The natural collagen within the skin begins to diminish. Have you noticed if your skin has started to sag and droop? If aging, acne, or too much time in the sun has left your face with blotches, scars, wrinkles, or lines, laser skin resurfacing may help your skin look younger and healthier. Laser skin resurfacing removes skin layer by layer with precision. The new skin cells that form during healing give the skin a tighter, younger looking surface. The procedure can be done alone or with other cosmetic surgeries on the face. Laser skin resurfacing can erase or reduce the visibility of skin problems and reveal a healthier face. The surgical staff at SightMD are experts in laser skin resurfacing.
Am I a Good Candidate for Laser Skin Resurfacing?
You may not be a good candidate for laser skin resurfacing if you have:
Active acne
Very dark skin
Deep wrinkles
Excessive or sagging skin
Patients with darker skin tones have a greater risk of healing with darker pigmentation (hyperpigmentation). This may be minimized by use of a bleaching agent after laser skin resurfacing as well.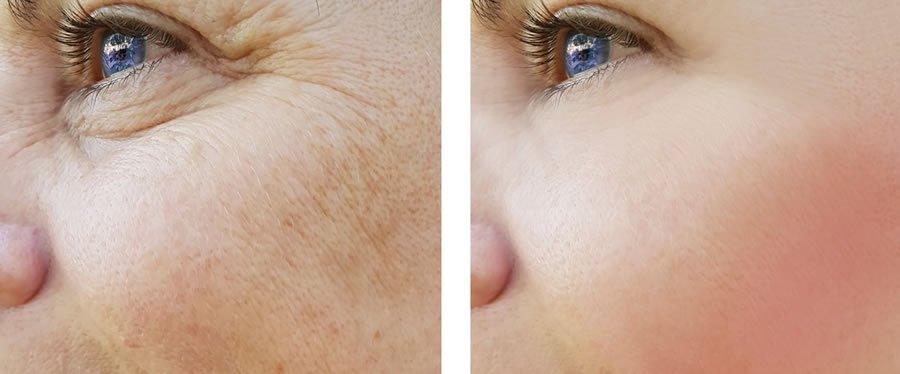 How Does Laser Skin Resurfacing Work?
There are two forms of laser resurfacing. First there's carbon dioxide (CO2) and erbium lasers. These lasers create a uniform injury to your skin in the treatment area. The other form of laser resurfacing is called fractionated CO2 laser treatment. Fractionated CO2 laser resurfacing involves using the laser to drill numerous narrow columns of holes deep into the layers of your skin, but with the surrounding skin remaining untreated and intact.
CO2 Laser Resurfacing
CO2 laser resurfacing has been used for years to treat different benign and malignant skin conditions. A newer generation of CO2 laser resurfacing uses very short pulsed light energy (ultrapulsed) or continuous light beams that are delivered in a scanning pattern to very precisely remove thin layers of skin with minimal heat damage to the surrounding structures.
CO2 laser resurfacing has been successfully used to treat wrinkles and scars as well as other benign skin growths such as warts, birthmarks, rhinophyma (enlarged oil glands on the nose), and other skin conditions.
Recovery time with CO2 laser resurfacing is up to two weeks.
Erbium Laser Resurfacing
Erbium laser resurfacing is designed to remove superficial and moderately deep lines and wrinkles on your face and should require only local anesthetic. This laser can also be used on your hands, neck or chest. One of the benefits of erbium laser resurfacing is minimal injury of surrounding tissue. This laser causes fewer side effects than CO2 lasers, such as swelling, bruising and redness, so your recovery time should be more rapid.
If you have a darker skin tone, erbium laser resurfacing may be a good choice for you.
Recovery time with erbium laser resurfacing is one full week.
Fractional Laser Resurfacing
Because fractional CO2 laser resurfacing delivers many narrow columns of laser light to your skin, much of your skin is not injured. Your skin tightens as the collagen between the treated laser holes contracts. The benefit of this type of laser is that less skin is injured. The risk is that because the laser light penetrates more deeply than other lasers, there's a greater risk of complicated healing and scarring.
Recovery time with fractional laser resurfacing is one full week.
Your doctor will determine which type of laser resurfacing treatment is best for you after a full evaluation of your medical history, current physical condition and desired results.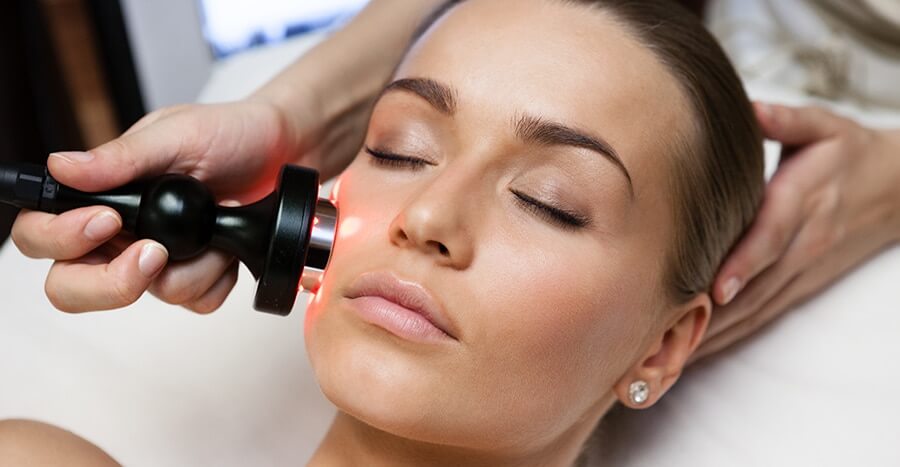 What to Expect During the Procedure
In general, all forms of laser resurfacing are performed on an outpatient basis, using local anesthesia in combination with orally or intravenously administered sedative medications. Wrinkles around the eyes, mouth or forehead may be treated individually, or a full-face laser abrasion may be performed. Areas of the face to be treated are numbed with a local anesthetic. General anesthesia may be used when the entire face is treated. A partial-face laser abrasion takes 30 to 45 minutes, and the full-face treatment takes 1-1/2 to 2 hours. Following the laser procedure, the doctor will bandage the treated areas. After 24 hours, you will need to clean the treated areas four to five times a day and then apply an ointment such as petroleum jelly to prevent scabs from forming.
What to Expect After the Procedure
Although laser treatments are generally considered non-surgical, not all are downtime-free. Laser resurfacing recovery time varies depending on the type of laser used, as well as an individual's health and healing rate.
Non-ablative lasers often require no downtime at all, while ablative lasers can require a 2- to 3-week healing process, depending on depth, before the new skin has healed completely and final results are evident.
This does not mean you have to stay at home for a month; it just means that your skin will be raw, red and scab over as it heals. You may not feel comfortable in certain social situations, and you will need to modify your activities to avoid situations where infection is possible (swimming, gym workouts, etc.).
If you are considering laser treatments to improve your skin,
Laser Skin Resurfacing Results
The results of laser skin resurfacing may take months to fully appear, after all signs of redness have diminished. Although the results are long-lasting, they are not permanent. The skin will still be subjected to the natural effects of aging. However, your skin will appear younger and smoother than if you had never had any treatment at all.
Laser Skin Resurfacing Before & After Photos
See before and after Laser Skin Resurfacing photos of people who trusted our doctors at SightMD for their treatment. Contact us to learn more about how Laser skin resurfacing can help you regain your confidence!
View Laser Skin Resurfacing Before & After Photos
Risks Of Laser Skin Resurfacing
Laser skin resurfacing is considered safe for most patients, however, there are certain risks associated with any type of procedure. Some of these risks may include scarring, infection, abnormal healing, allergic reactions or skin pigmentation. However, these risks are considered rare, and most patients undergo these procedures with no major complications.
Contact SightMD today to schedule an appointment with one of our doctors to discuss your non-surgical cosmetic options at one of our convenient locations!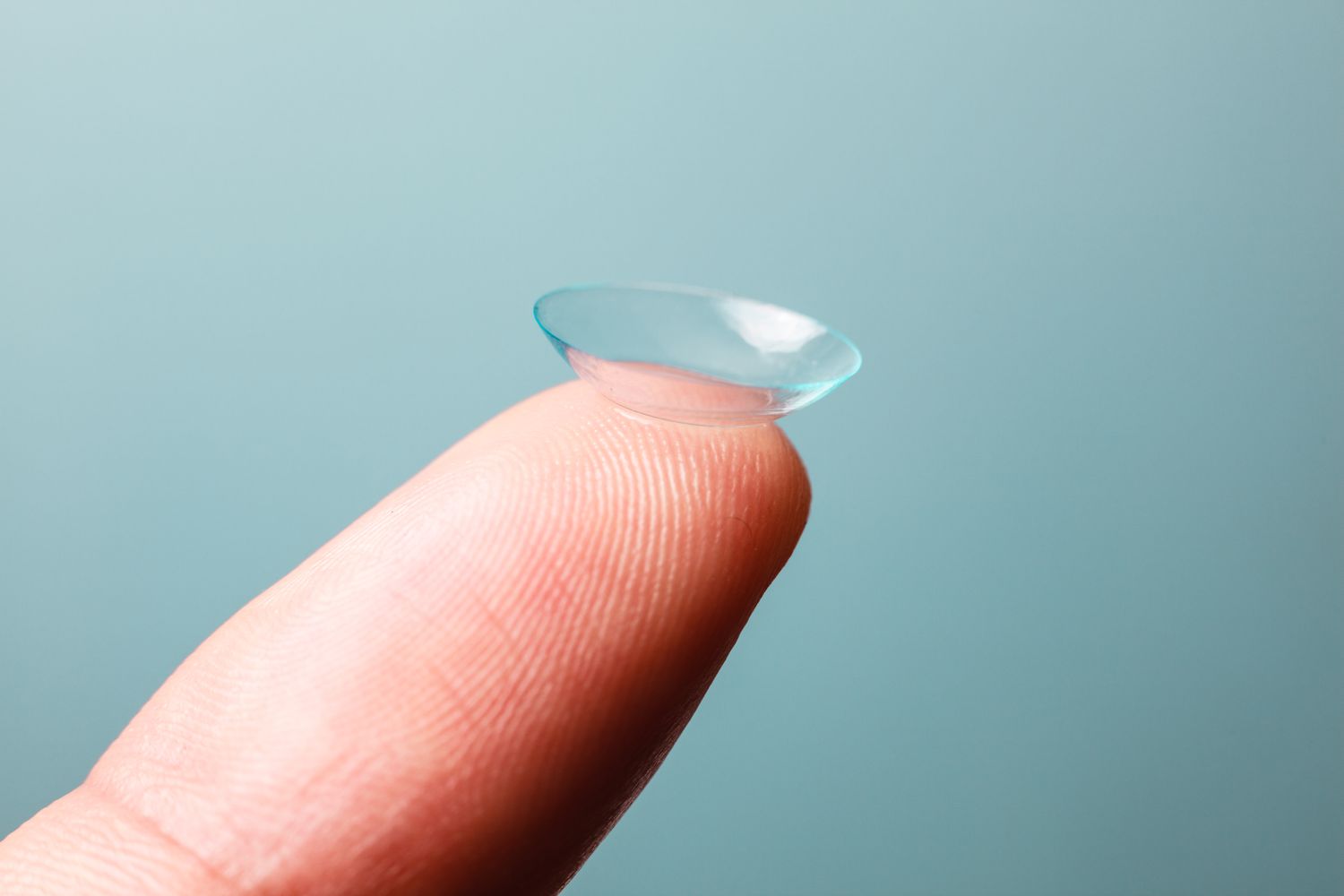 Can Contact Lenses Damage Your Eyes?
Wearing contact lenses is more convenient than wearing glasses. However, if used improperly, contact lenses can increase the risk…
Read More