Understanding the Cost of LASIK
The cost of LASIK varies dramatically from person to person, and from practice to practice. The final cost of LASIK or PRK surgery varies by geographical market, physician experience, the refractive prescription, type of excimer laser used, if punctal plugs were inserted and if the flap is created by mechanical blade or using a laser.
How to Choose a LASIK Surgeon
While many patients may be tempted to choose the practice that offers the least expensive treatment options, it is important to remember just how delicate vision is, and to place its care in good hands. The cost of LASIK surgery should be a secondary concern compared to the surgeon's skill, safety record, and history of success, as well as the technology and cleanliness of the facility.
What Affects the Cost of LASIK?
LASIK eye surgery cost varies from provider to provider and depends on a several factors. The most common factors are the level of vision correction you require, the technology that will be used during the surgery, and the surgeon's experience.
Required Vision Correction – LASIK eye surgery is usually more expensive for people with extremely poor vision. Depending on your prescription, you may end up paying more or less than another patient.
Laser Technology – Another component of LASIK eye surgery cost is the type of technology used. New technology such as custom LASIK often costs more than older technology. Additional charges placed on surgeons by manufacturers of laser devices may get passed on to the patient. The patient's preference may also increase costs. The type of laser eye surgery your surgeon ultimately recommends is for your best possible outcome, yet may impact the LASIK eye surgery cost. Before committing, be sure to ask for the price break down of the LASIK procedure offered so you know exactly what to expect.
Surgeon Skill – The cost of LASIK eye surgery may also be influenced by the eye surgeon's expertise. The most experienced surgeons tend to charge a little more since they are bringing a higher level of skill to the procedure.
How Much Does LASIK Eye Surgery Cost?
During your search for the perfect LASIK surgeon, you may stumble upon many practices offering extremely low LASIK prices. Use caution, because many of these LASIK "deals" are a bait-and-switch technique. Be sure to read the fine print and to ask your LASIK provider what is included in the cost of your LASIK surgery. The cost of lasik can range anywhere from $1,000 to $4,000 per eye. Often included in the price is the LASIK procedure, pre- and post-operative care, and a follow-up needs for the patient. 
At SightMD, we have a commitment to being transparent with our LASIK pricing. To better understand the cost of LASIK at SightMD, be sure to schedule a LASIK consultation at one of our practices.
Is LASIK Covered by Insurance?
Many people believe that an insurance provider might cover the cost of LASIK eye surgery under certain circumstances, such as occupation or having medical conditions like severe allergies or severe dry eyes. It is important to remember that LASIK surgery is elective, and therefore, coverage is rare since it is not considered medically necessary.
Paying for LASIK
The cost of LASIK doesn't have to break the bank, and our team will do everything in its power to make sure that you get the optimal vision care that you deserve. Flexible Savings Accounts (FSA) and Medical Savings Accounts (MSA) can be used towards payment.
We accept payments in the form of:
Certified bank check or money order
All major credit cards (Visa®, MasterCard®, American Express®, and Discover®)
Debit card
Financing through healthcare financing plans like Care Credit
SightMD also offers discounts to members of several national PPOs, including Eyemed, Outlook Vision, Eye Care International, Coast to Coast Vision™, Block Vision, Vision Service Plan, Davis Vision, and Cole Vision Management.
Guiding Philosophy
We believe that everyone deserves to experience clear vision, free from the constraints of corrective eyewear. Guided by this philosophy, we work with patients to help them understand the cost of LASIK eye surgery, as well as their payment options. One of the most common concerns among patients who are considering LASIK surgery is how much the procedure will cost. We offer multiple payment avenues, as we know not all patients are able to come up with a lump sum of money. We don't want our patients to dwell on the cost of LASIK, because clear vision is priceless.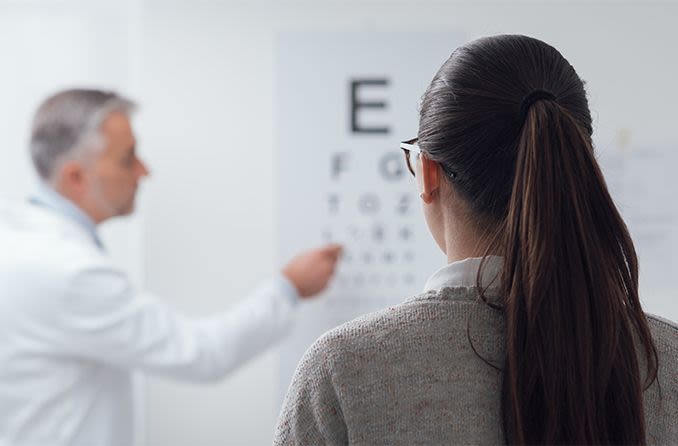 Can LASIK eye surgery fix astigmatism?
What is Astigmatism ? Astigmatism is a common type of refractive error and while it is usually present at birth,…
Read More