What is a Chemical Face Peel?
A chemical peel is a procedure in which a chemical solution is applied to the skin to remove the top layers causing the skin to grows back smoother. With a light or medium peel, you may need to undergo the procedure more than once to get the desired results. Chemical peels are used to treat wrinkles, discolored skin and scars, usually on the face and hey can be done alone or combined with other cosmetic procedures. They can also be done at different depths, from light to deep. Deeper chemical peels offer more-dramatic results but also take longer to recover from.
Why get a Face Peel?
A chemical peel is a skin-resurfacing procedure. Depending on the issues you're addressing with the procedure, you'll choose a chemical peel in one of three depths:
Light chemical peel. A light chemical peel removes the outer layer of skin. It's used to treat fine wrinkles, acne, uneven skin tone and dryness. You might have a light peel every two to five weeks.
Medium chemical peel. A medium chemical peel removes skin cells from the epidermis and from portions of the upper part of your middle layer of skin. It's used to treat wrinkles, acne scars and uneven skin tone. You might need to repeat the procedure to achieve or maintain the desired result.
Deep chemical peel. A deep chemical peel removes skin cells even deeper. Your doctor might recommend one for deeper wrinkles, scars, or precancerous growths. You won't need repeat procedures to get the full effect.
Chemical peels can't remove deep scars or wrinkles or tighten sagging skin.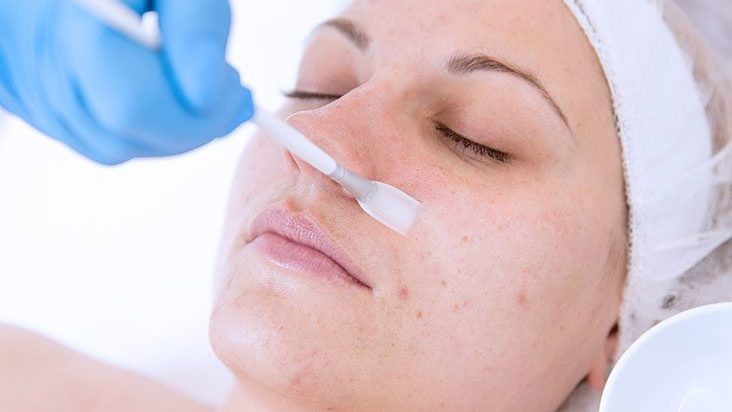 What are the Risks?
A chemical peel can cause various side effects, including:
Redness, scabbing and swelling. Normal healing from a chemical peel involves redness of the treated skin. After a medium or deep chemical peel, redness might last for a few months.
Scarring. Rarely, a chemical peel can cause scarring — typically on the lower part of the face. Antibiotics and steroid medications can be used to soften the appearance of these scars.
Changes in skin color. A chemical peel can cause treated skin to become darker than normal (hyperpigmentation) or lighter than normal (hypopigmentation). Hyperpigmentation is more common after superficial peels, while hypopigmentation is more common after a deep peel. These problems are more common in people with skin of color and can sometimes be permanent.
Infection. A chemical peel can lead to a bacterial, fungal or viral infection, such as a flare-up of the herpes virus — the virus that causes cold sores.
Heart, kidney or liver damage. A deep chemical peel uses carbolic acid (phenol), which can damage heart muscle and cause the heart to beat irregularly. Phenol can also harm the kidneys and liver. To limit exposure to phenol, a deep chemical peel is done a portion at a time, in 10- to 20-minute intervals.
A chemical peel isn't for everyone. Your doctor might caution against a chemical peel or certain types of chemical peels if you:
Have taken the oral acne medication isotretinoin in the past six months
Have a personal or family history of ridged areas caused by an overgrowth of scar tissue
Are pregnant
Have frequent or severe outbreaks of cold sores
How do you Prepare for a Chemical Peel?
Choose a doctor with knowledge of the skin and procedure. Results can be variable and depend on the expertise of the person doing the peel. Improperly done, a chemical peel can result in complications, including infection and permanent scars.
Before you have a chemical peel, your doctor will likely:
Review your medical history. Be prepared to answer questions about current and past medical conditions and any medications you are taking or have taken recently, as well as any cosmetic procedures you've had.
Do a physical exam. Your doctor will inspect your skin and the area to be treated to determine what type of peel you might benefit from most and how your physical features might affect your results.
Discuss your expectations. Talk with your doctor about your motivations, expectations, and potential risks. Make sure you understand how many treatments you might need, how long it'll take to heal and what your results might be.
Before your peel, you might also need to:
Take antiviral medication. Your doctor might prescribe an antiviral medication before and after treatment to help prevent a viral infection.
Use a retinoid cream. Your doctor might recommend using a retinoid cream, such as tretinoin for a few weeks before treatment to help with healing.
Use a bleaching agent. Your doctor might recommend using a bleaching agent, a retinoid cream, or both before or after the procedure to reduce the risk of side effects.
Avoid unprotected sun exposure. Too much sun exposure before the procedure can cause permanent irregular pigmentation in treated areas. Discuss sun protection and acceptable sun exposure with your doctor.
Avoid certain cosmetic treatments and certain types of hair removal. About a week before the peel, stop using hair removal techniques such as electrolysis or depilatories. Also, avoid hair dying treatments, permanent-wave or hair-straightening treatments, facial masks, or facial scrubs in the week before your peel. Don't shave the areas that will be treated beginning 24 hours before your peel.
Arrange for a ride home. If you'll be sedated during the procedure, arrange for a ride home.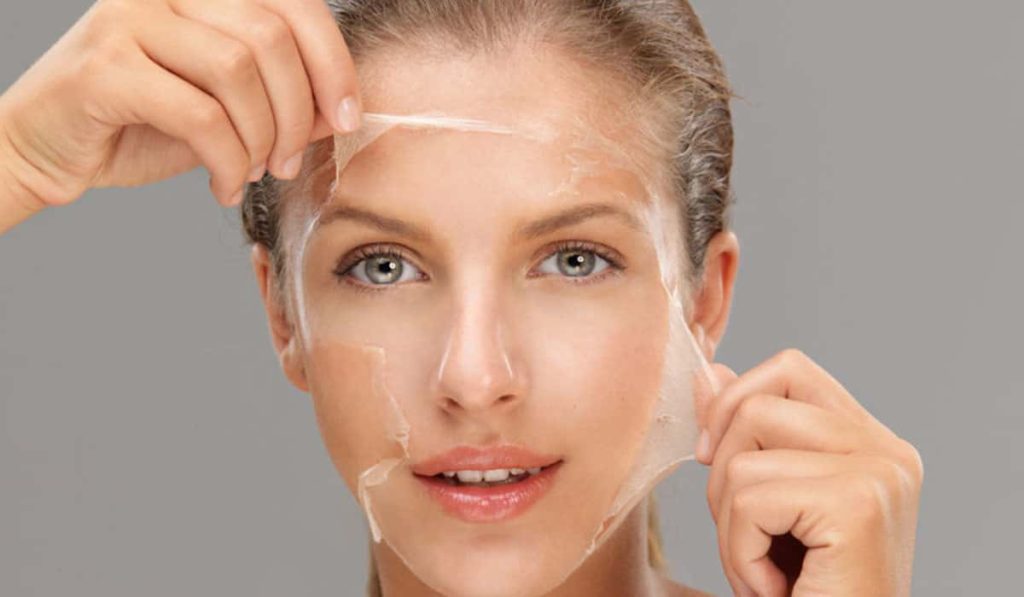 What you can Expect Before the Procedure?
A chemical peel is usually done at an office or in an outpatient surgical facility. Before the procedure, your doctor will clean your face, protect your hair, and cover your eyes with ointment, gauze, tape, or goggles.
Pain relief isn't typically needed for a light chemical peel. If you're having a medium peel, you might receive a sedative and painkiller. For a deep peel, you might have a sedative, something to numb the treatment area and fluids delivered through a vein.
The peel itself involves applying a chemical solution to the skin and allowing it to sit. You may notice some stinging or discomfort as the solution sits on the skin. Then, depending on the type of chemical peel used, the dermatologist may apply a neutralizing agent to the treatment area. Most often the entire area is treated at once, but sometimes deeper chemical peels are performed in small sections which allows the dermatologist to carefully monitor your response and adjust treatment.
Some stinging or burning is normal during a chemical peel, but we never want anyone to be in excessive discomfort. At every step of treatment, we'll do everything we can to ensure our patients are completely comfortable. That includes coming up with a good at-home care plan following the chemical peel to ensure you heal quickly and comfortably.
What you can Expect After the Procedure?
After a chemical peel of any depth, your skin will be red, tight, irritated or swollen. Follow your doctor's directions for sun protection, cleansing, moisturizing and applying protective ointments to your skin. And avoid picking, rubbing or scratching your skin. It may take several months before your skin color returns to normal and you can see the full results of the peel.
After a light chemical peel, treated skin will be red, dry and mildly irritated — although these effects might be less noticeable with each repeat treatment. Your doctor might apply a protective ointment, such as petroleum jelly, to soothe the skin. You can usually wear makeup the next day if you wish. Treated areas take about one to seven days to heal after a light chemical peel. New skin might temporarily be lighter or darker than normal.
After a medium chemical peel, treated skin will be red and swollen. After five to seven days, you can use cosmetics to cover any redness. Use ice packs for comfort. Over-the-counter pain-relieving medication may help reduce any discomfort. You'll likely schedule a checkup soon after your treatment so that your doctor can monitor your healing. As swelling decreases, treated skin will begin to form a crust and might darken or develop brown blotches. Treated areas take about seven to 14 days to heal after a medium chemical peel, but redness might last for months.
After a deep chemical peel, you'll experience severe redness and swelling. You'll also feel burning and throbbing, and the swelling may even make your eyelids swell shut. Your doctor will apply a surgical dressing to treated skin and they might also prescribe painkillers. You'll need to soak the treated skin and apply ointment several times a day for about two weeks. Treated areas will develop new skin within about two weeks after a deep chemical peel, although redness might last for months. Treated skin might become darker or lighter than normal or lose the ability to tan.
You might prefer to remain at home while you're healing from a chemical peel. You'll likely need several follow-up visits soon after your treatment so that your doctor can monitor your healing.
Once new skin completely covers the treated area in about two weeks, you can use cosmetics to conceal any redness. Use sunscreen every day.
Chemical Peel Results
There's a common misconception out there that chemical peels are really painful or the side effects are severe. Each person will react differently to skin treatments of all kinds, but for the most part, the side effects following chemical peels should be mild and healing should be completed within two weeks.
A common recovery timeline may look like:
First few hours – you'll notice some redness, tingling, or burning
First few days – you may notice some dryness, irritation, and mild swelling
Two to Three days – your skin may look flaky or peel, and discolorations or imperfections may temporarily be more noticeable
Three to four days – you may breakout or notice skin looks tan or slightly darker than usual
Five to seven days – all side effects should start to subside, and your skin should begin to look and feel "normal"
Seven to fourteen days – you'll see the formation of healthy, new skin, but you may notice some redness or skin that is darker or lighter than usual for up to a month
Many people think they'll achieve the results they want after just one chemical peel. It usually takes several treatment sessions to see the desired outcomes. Most people notice some improvement after their first chemical peel, but with multiple treatments over the span of several months, patients will be astonished by how much better their skin looks.
Contact SightMD today to schedule an appointment with one of our doctors to discuss your non-surgical cosmetic options at one of our convenient locations!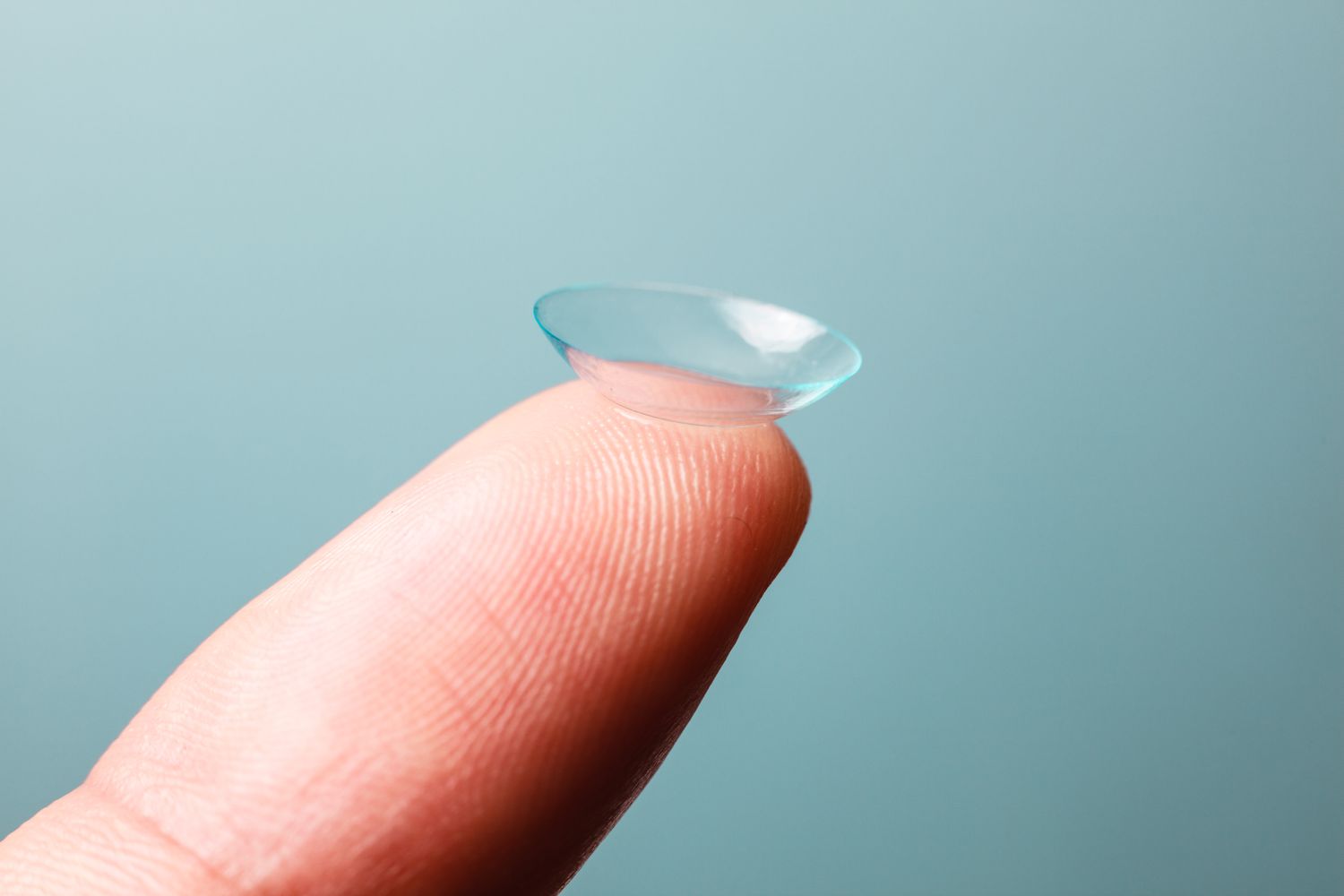 Can Contact Lenses Damage Your Eyes?
Wearing contact lenses is more convenient than wearing glasses. However, if used improperly, contact lenses can increase the risk…
Read More