What is Laser Skin Tightening?
If you've ever had the desire for tighter, firmer skin but were put off by the thought of "going under the knife," SightMD may have the answer: Laser skin tightening is a non-surgical and minimally invasive way to firm skin on the body. While patients have reported that this procedure is not particularly painful the laser gets very hot, though it's still tolerable on the skin, and it stimulates the skin to make more collagen and elastin, resulting in firmer, less crepey skin that looks tighter. It works best for people between the ages of 30 and 65, and even people who do not yet have noticeable sagging may find it preventive. If your skin is very lax, surgery may be a better option.
Why Choose Laser Skin Tightening
Collagen is a natural protein found in skin tissue, and it improves the strength and elasticity of the skin. The body naturally slows collagen production with age which contributes to lines, wrinkles, and sagging skin. The heat from laser skin tightening therapy boosts your natural collagen production to bring back your youthful skin.
How Does Laser Skin Tightening Work?
As the name suggests, laser skin tightening works by using an infrared light laser to penetrate beneath the skin. The laser is hot — about the same temperature as a hot stone massage — and it heats up the collagen under the skin, causing the collagen to constrict and the skin to look firmer.
What Areas Can Be Treated?
Laser skin tightening can be applied to your face, neck, and stomach, but be aware that certain lasers work better on different areas of the body. Your doctor will create a personalized treatment plan to fit your goals and lifestyle, and will answer any questions you may have about the process.
Procedures for skin tightening
There are different types of skin tightening, and while they're all similar, there are some differences to know about: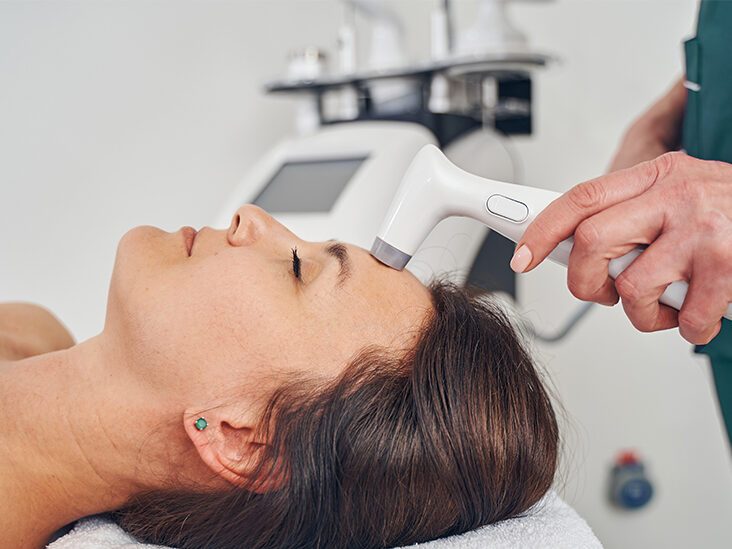 Ultrasound Skin Tightening
Work Wells For The Face, Chin, Neck, And Chest Areas
Treats Early Signs Of Aging
Takes Between 30 And 90 Minutes
May Be Slightly Uncomfortable For Some And Quite Painful For Others
Typically Requires Premedication With Nsaids, Narcotics, Or Topical Numbing Agents
Little To No Downtime
Radiofrequency Skin Tightening
Not A True Laser
Treats The Skin Subdermally
Uses Radiofrequency (Rf) To Release Heat Energy Into The Skin
Typically Safe For All Skin Types
In-Office Procedure That Has Little Associated Discomfort And No Down Time
Can Also Be Combined With Microneedling, But This Will Often Require More Downtime Depending On How Aggressive The Treatment
Intense Pulsed Light and Radiofrequency Combination
A Hybrid Option That Treats Deep Layers Of Skin
Gradual Results
No Discomfort Or Downtime
Can Cause Post-Inflammatory Pigmentation In People With Darker Skin Tones
For all three, the procedure is similar. You will sit in the office and may be asked to wear goggles. The laser beam will feel hot on your skin, and you may feel discomfort, but it shouldn't be painful. Depending on how big of an area you are having treated, the procedure should take between 30 and 90 minutes.
Are There any Risks or Side Effects?
Laser skin tightening is generally considered safe, and it comes with fewer risks than a surgical face lift or other cosmetic surgeries. It's also significantly less effective than a surgical face lift. The procedure should only be done by a highly trained and experienced skin care professional. If you have skin cancer or are taking prescription acne medication, talk with your doctor. Pregnant women should not have laser skin tightening. Side effects are rare and may include:
Redness
Swelling
Tingling
Scarring
Changes In Skin Color
Preparing for Laser Skin Tightening
Before your treatment can begin, your skin will get prepped and cleaned of any cosmetics and lotions. Wear sunscreen daily in the weeks leading up to the skin tightening procedure, especially if you're getting it done on your face or neck. Avoid facial peels and chemical treatments in the month prior, and come to the appointment with bare skin, which means no makeup or skincare products. Your surgeon will then apply the treatment that you both decided over the surface of your skin.
What to Expect After Laser Skin Tightening
You should see some skin tightening immediately after the first laser skin tightening procedure. The results will get more pronounced with each subsequent treatment. Because no incisions are made — the entire procedure is done with a laser — you will not need much recovery time. You may see some minor swelling or redness for a few days after the procedure, which is normal and should resolve on its own. The results are not permanent but can last for several years. You'll likely need to have occasional maintenance appointments.
Contact SightMD today to schedule an appointment with one of our doctors to discuss your non-surgical cosmetic options at one of our convenient locations!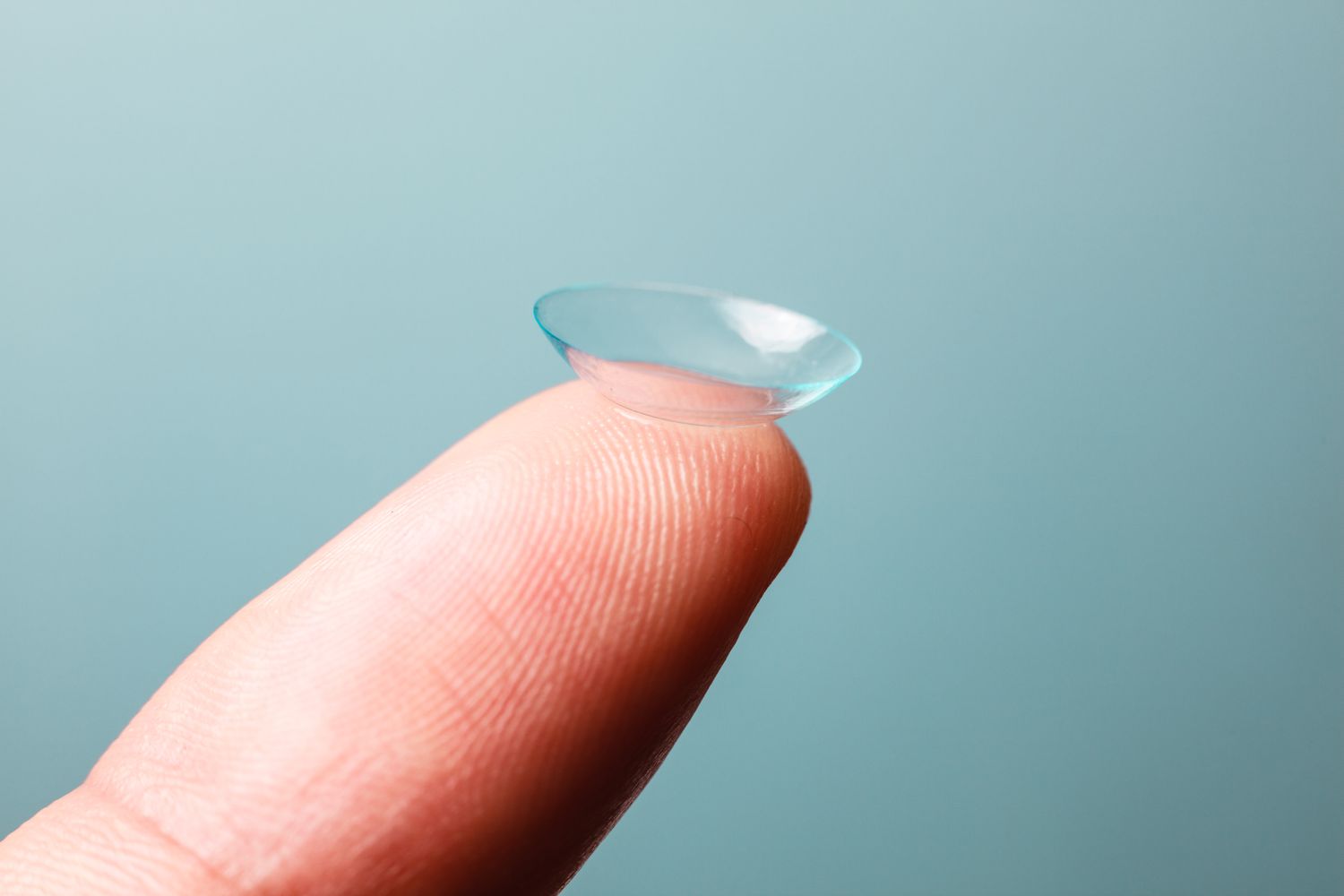 Can Contact Lenses Damage Your Eyes?
Wearing contact lenses is more convenient than wearing glasses. However, if used improperly, contact lenses can increase the risk…
Read More