Understanding the Difference between an Audiologist and Hearing Instrument Specialist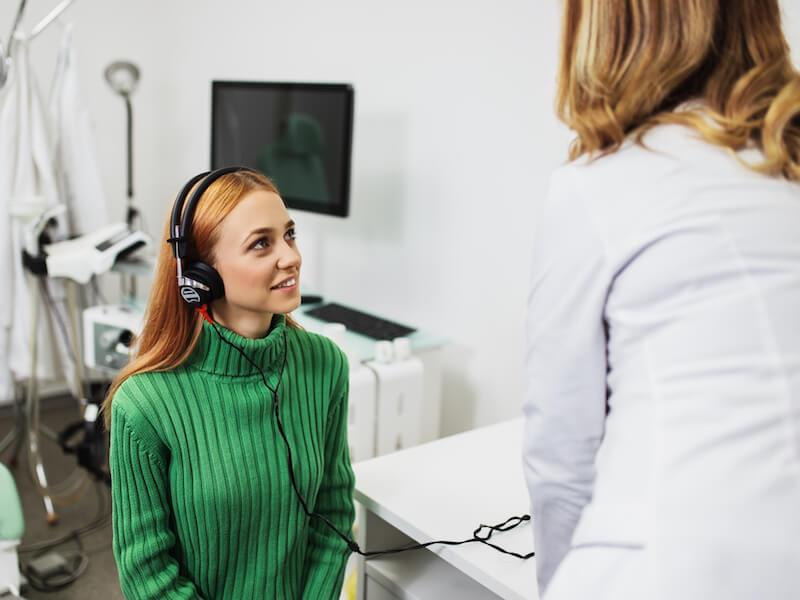 With so many different kinds of professionals available, it's very easy to feel confused and overwhelmed by the sheer volume of information. Audiologists and hearing instrument specialists (HIS) are the most likely solutions, and knowing the difference between the two will help you make a more calculated decision.
Here's all you need to know about the difference between the two:
Specialties Difference between an Audiologist and a Hearing Instrument Specialist
Perhaps the clearest distinction between an audiologist and a hearing instrument specialist revolves around the scope of their expertise. The hearing instrument specialists specialize in conducting hearing examinations and evaluations with the exclusive aim of helping patients gain the best hearing aids for their lifestyle and severity of hearing loss.
Unlike hearing instrument specialists, audiologists are experts in all aspects of hearing care, trained to identify a wide variety of underlying medical conditions that can affect the hearing and balance system. Audiologists may also work closely with ENT physicians, when there's a need to diagnose and treat complex hearing problems that are beyond the scope of just needing a hearing aid.
Due to these differences, audiologists are authorized to work with all patients: infants, children, adults, the elderly and patients with special needs. Unlike audiologists, hearing instrument specialists can only work with adults. Hearing instrument specialists are not allowed to diagnose hearing loss or other medical issues and can only perform testing for the purpose of programming a hearing aid. Because of these limitations, people that are seeking help for the first time should see an audiologist to rule out any underlying medical issues that could be the cause of their hearing loss.
In addition to diagnosing hearing loss, Meniere's disease, tinnitus, and other hearing issues, audiologists are committed to discovering the root of those problems. For a comprehensive approach to hearing health, an audiologist is the best solution by far.
Education Difference between an Audiologist and a Hearing Instrument Specialist
Given the fact that they cover a far broader range of hearing-related issues, it's no surprise to learn that audiologists boast a greater level of formal academic education. An audiologist is a certified and licensed professional who has earned a Master's Degree (MS) or Doctoral Degree (Au.D./Ph.D.) in the field of audiology. This level of advanced education usually requires 6-8 years of study to complete. Audiologists must also complete many hours of supervised training, during and after their graduate studies. They are trained to diagnose and treat all types of hearing loss, and to determine when a patient needs a medical referral to an ENT physician.
Audiologists are also licensed by the American Speech-Language-Hearing Board. They are trained to counsel patients regarding the level and type of hearing loss, of how hearing loss impacts daily communication, and on a variety of communication strategies. Audiologists are also trained to advise patients on the use of assistive listening devices for the hearing impaired (ALDs), when hearing aids are not enough.
A hearing instrument specialist (HIS) is not required to have the same advanced level of education. The amount of education required depends on the state they are practicing – some states require a high school diploma, while others require an associate degree. Hearing instrument specialists must also pass a written and practical exam to become licensed by the state in which they practice. Their training is limited to testing hearing for the purposes of selling hearing aids.
Experience Difference between an Audiologist and a Hearing Instrument Specialist
The experience levels can vary massively from one audiologist to the next, which is also true of hearing instrument specialists. As such, you'll always want to do your research to find the right expert regardless of which route you take. However, it is worth noting that audiologists have to undergo supervised training, even after their academic studies have been completed.
This ultimately guarantees that audiologists have been taught how to complete the practical aspects, as well as the research elements of the diagnostics, in the most efficient manner while also adhering to the standardized industry expectations. Audiologists will be much more versed in identifying the different types and possible causes of your hearing loss, whereas the HIS typically works with individuals who have age-related hearing loss. Additionally, your audiologist will be able to help counsel your family members on the best ways they can help you monitor your hearing loss or even adjust to your hearing aids.
Book an appointment today
If you need to see an audiologist, it's vital that you book an appointment with the right specialist. With SightMD, your hearing health is in safe hands. Contact us today to set up an appointment at one of our seven Long Island locations.