Should Sunglasses Cover Eyebrows?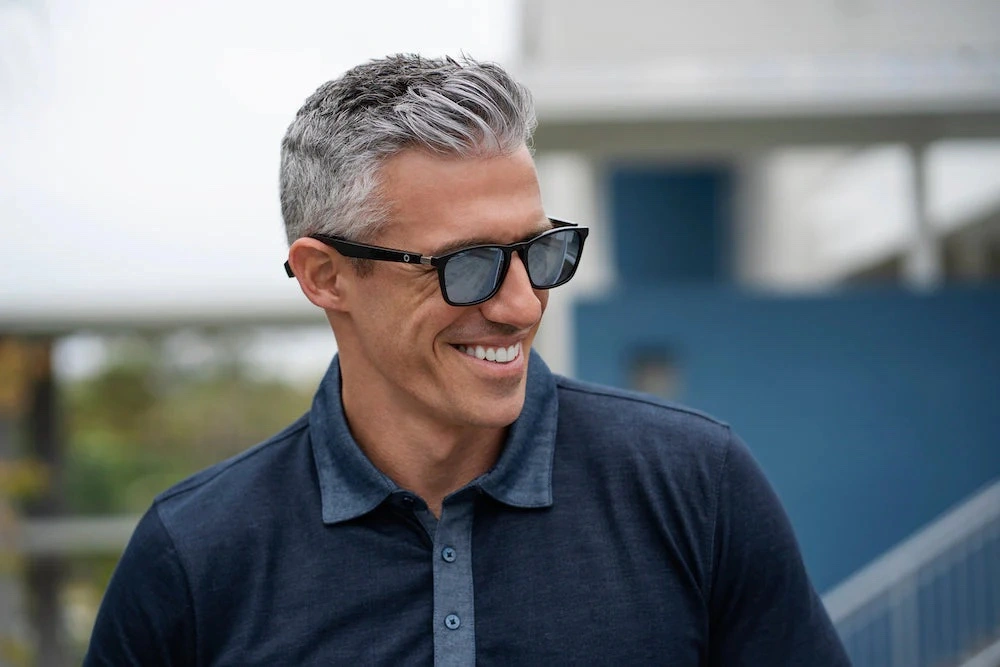 As we enter the summer season and the weather gets warmer, sales of sunglasses will likely spike. It seems that with each passing year, there are new and different styles and sizes of sunglasses. If you plan on shopping for a pair of shades soon, consider this question: Should Sunglasses Cover Eyebrows?
Are sunglasses supposed to cover your eyebrows?
There are two differing answers (or rather, opinions) to this question. Some believe that sunglasses should first and foremost serve as protection to the eyes against the rays of the sun – and this includes eyebrows. Others who place style over everything else and prefer narrow shades are against having the eyebrows hidden. (Decisions, decisions, yes?) Most opticians and specialists agree covering your eyebrows with sunglasses is not an essential. It all depends on your personal preferences. In most cases, people who do not cover their eyebrows look as attractive as those who do. There is no scientific explanation for this choice to justify your selection.
So, what do you choose – safety or style? Actually, you can have both. Maybe you like the bigger-shaped lenses that automatically cover both your eyes and eyebrows when you venture out in warm weather. If so, you've got the best of both worlds. If on the other hand, you prefer smaller-sized sunglasses, no problem. To stay safe, simply apply sunscreen over your eyebrows before braving the warm sun.
As you can see, you don't have to worry about your sunglasses cover eyebrows concern if you make a wise choice. There are so many styles of sunglasses available today that finding ones that fit well and look great is easy. Our patients should know that SightMD – in addition to providing high-quality eye care – also houses an optical shop that sells eyeglasses, contact lenses, and specialty eyewear that includes sunglasses. If you have any further questions as to model of sunglasses to purchase this spring, schedule an appointment – either by calling 855.295.4144 or contacting us online