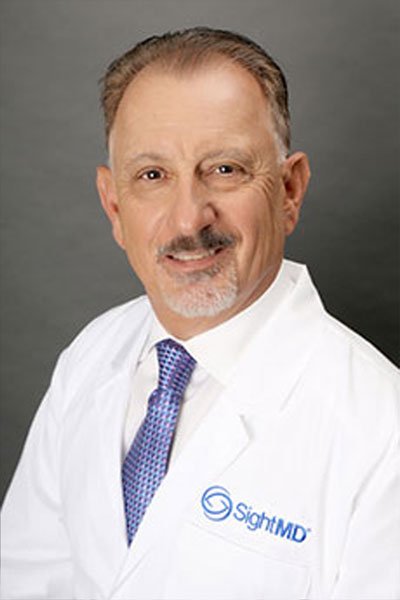 John Passarelli, MD
Cataract
Comprehensive Ophthalmology
Dry Eye
Laser Vision Correction
---
Procedures
Cataract Surgery
Laser Vision Correction
LipiFlow Treatment for Dry Eye
Education
University of Notre DameState
University of New York Downstate
Residency
St. Vincent's Hospital Medical Center, Ophthalmology
Professional Memberships
American Academy of Ophthalmology
American Association of Ophthalmic Surgeons
American Society of Cataract and Refractive Surgery
New York State Ophthalmologic Society
Society for Excellence in Eye Care
International Society of Refractive Surgery
Long Island Ophthalmological Society
Society for the Prevention of Blindness
Suffolk County Ophthalmic Society
Honors, Awards, etc.
Teaching Award, American Academy of Family Physicians
Certificate of Honor, Southside Hospital/SUNY Stony Brook
Teaching or Professional Positions
President and Medical/Surgical Director, Long Island Ambulatory Surgery Center
Founder, Suffolk Surgery Center
President and Medical/Surgical Director, Island Refractive Eye Care
Bio
John G. Passarelli, MD is a board certified ophthalmologist specializing in cataract and laser vision correction surgery. Dr. Passarelli has been performing refractive surgery since its infancy in the early 1980s and has been performing LASIK surgery since its approval by the FDA in 1995. He has lectured extensively throughout the United States including the State University of New York at Stony Brook, Southside Hospital in Bay Shore, Manhattan Eye and Ear in New York, and Wills Eye in Philadelphia, Pennsylvania. His presentations include the American Academy of Ophthalmology Surgeons and the American Society of Cataract and Refractive Surgeons. Dr. Passarelli has been providing education for medical students, residents and physicians assistants for over thirty years.
Reviews