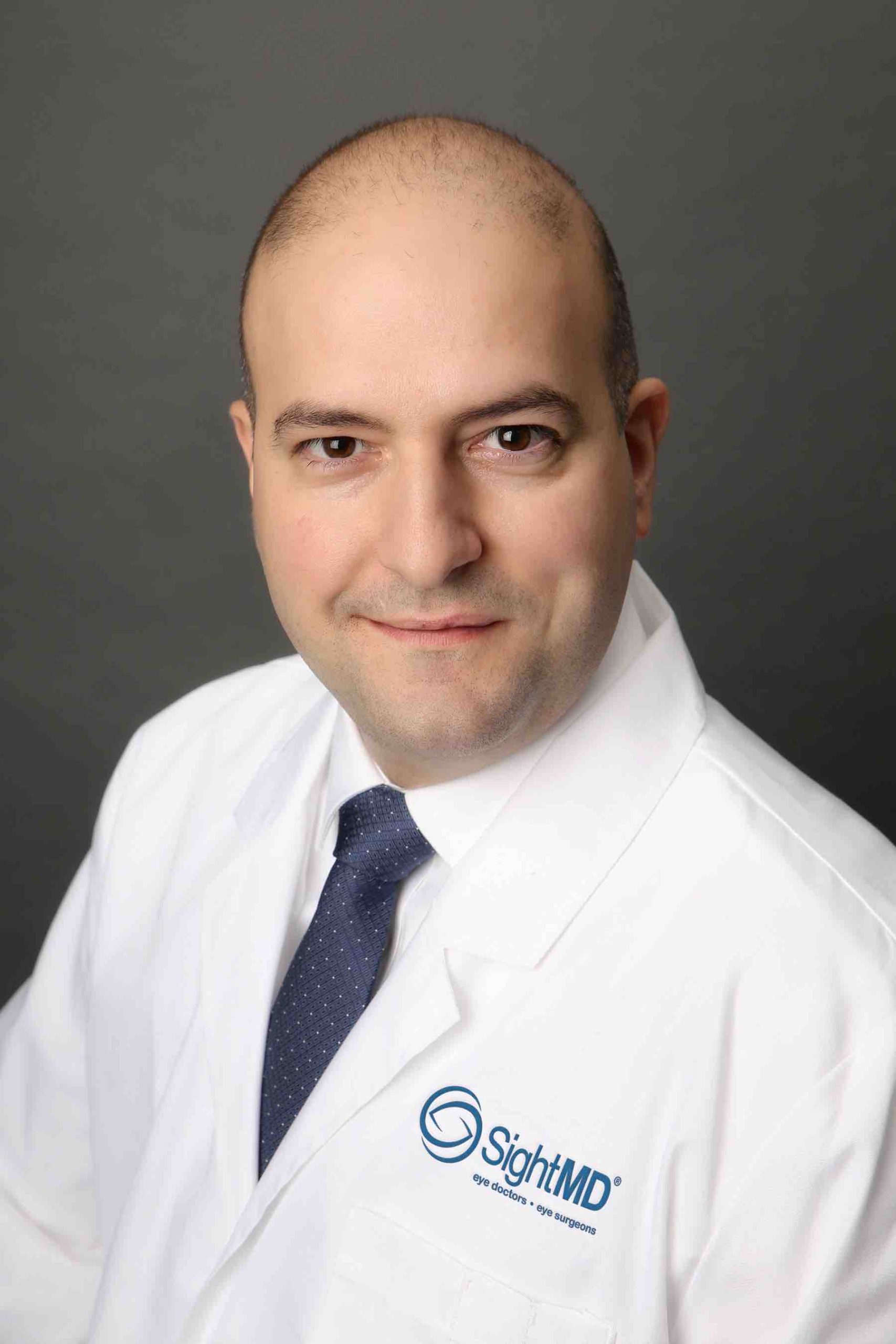 Victor Giamos, MD, PharmD
Cataract
Comprehensive Ophthalmology
---
Procedures
Cataract Surgery
Comprehensive Eye Exams
Eye Flashes & Eye Floaters
Eye Infections
Glaucoma Surgery
Glaucoma Surgery - iStent
Pterygium Excision
Stye Treatment
Education
St. Johns University, Pharmacy
SUNY Buffalo School of Medicine and Biomedical Sciences
Nassau University Medical Center
Columbia University, Harkness Eye Instutute, Ophthalmology
Residency
New York Medical College
Richmond University Medical Center, Ophthalmology
Professional Memberships
American Academy of Ophthalmology
American Society of Cataract and Refractive Surgery (ASCRA)
Hellenic Medical Society of New York
Honors, Awards, etc.
Department of Internal Medicine Distinguished Service Award
Jordan Proficiency in Ophthalmology Award
Commitment to Excellence Award
Teaching or Professional Positions
Chief Resident, Nassau University Medical Center
Bio
Victor Giamos, MD is a board certified ophthalmologist providing general ophthalmology as well as cataract and LASIK surgeries to his patients on the east end of Long Island. While completing his education, Dr. Giamos worked on research for several ophthalmic studies, including Cataract extraction with Premium Intraocular Lens Implant, as well as, a study on Emergency Department Orbital CT and Eye Injury. Dr. Giamos continues his passion for knowledge in his field through being a part of conferences throughout the United States and abroad. He has attended the Ophthalmology Missionary Trip to the Dominican Republic, the The Osler Institute, Wills Eye Review, American Academy of Ophthalmology and the Alcon Cataract Courses, just to name a few. Dr. Giamos is fluent in English, Greek, and Spanish.
Reviews