Habits That Are Bad for Your Eyes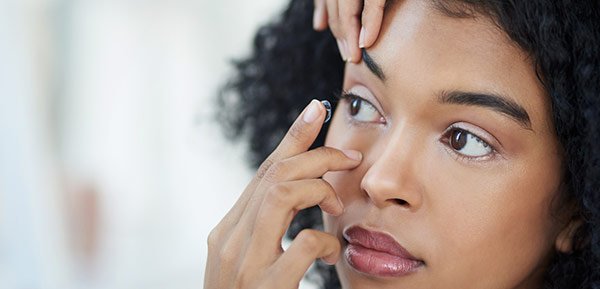 The start of a new year is a perfect time to embrace healthy lifestyle changes. It's also a great opportunity to let go of the behaviors that are working against you. Here are some habits that you should try to break in 2022 in order to set yourself up for a lifetime of optimal eye health.
For personalized information related to your eye conditions or lifestyle, we encourage you to schedule an appointment with a member of our skilled eye care team located at SightMD.
Sleeping in Your Contact Lenses
While some contact lenses are okay for overnight use, most people wear contacts that need to be taken out at the end of the day. This step helps your eyes breathe and keeps your lenses clean. If you're in the practice of falling asleep without removing your daily wear lenses, you face a much greater risk of painful irritation, eye infection, and even damaging vision problems.
Those who find that they cannot keep up with contact lens hygiene may want to explore the name-brand designer frames offered in our optical gallery or consider vision correction surgery.
Forgetting Your Sunglasses
We all know the feeling of getting outside and realizing we don't have our sunglasses. However, there are many reasons not to make a habit out of leaving your shades behind when you need them. Too much exposure to sunlight can cause both short-term and long-term eye problems.
It can result in irritation, blurred vision, light sensitivity, and snow blindness. Over time, sun exposure can also put you at risk for cataracts, eye cancer, and growths on or near your eye.
Not Having Regular Eye Exams
Most adults should schedule a comprehensive vision assessment every year or two. There are many reasons to get these regular eye exams, including to detect early-stage eye diseases, identify underlying health problems, and maintain your quality of life by protecting your vision.
If you need to get your eyes checked, Contact SightMD to book a visit at one of our offices. We are conveniently located throughout New York, New Jersey, Connecticut and Pennsylvania.