How Long Does LASIK Take to Heal?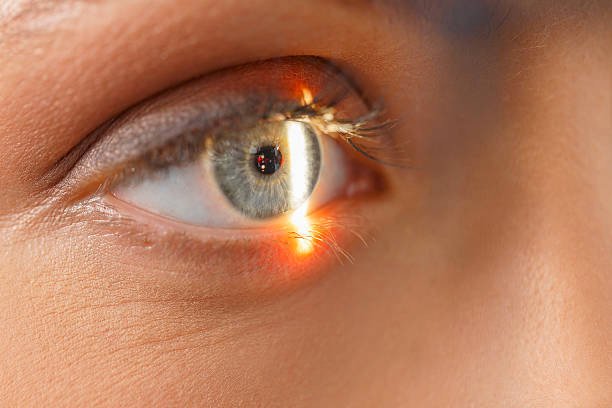 The purpose—not to mention the popularity—of LASIK surgery is the end result of restoring 20/20 vision to those who choose this procedure to improve their eyesight. Answers to other matters connected to LASIK surgery, such as the healing period, are not as clear cut. Are you thinking about undergoing LASIK surgery? SightMD is here to let you know about the recovery process.
What should I expect with the recovery process for LASIK?
Before going into how long the recovery process takes, be aware that you will need to rest immediately after the operation. Once LASIK surgery has been performed, a 24-hour rest period is crucial as a first step toward healing. There is a chance you might feel a burning sensation after the operation, which is not unusual. You may also experience "dry eye" and other vision changes—including seeing streaks, starbursts, or blurry vision—which are also to be expected. For some people, these beginning stages of recuperation may take up to 12 hours, while for others, it will be few days or even longer. And remember, these are the beginning stages of healing from LASIK surgery…
When will I notice improvement in my vision after LASIK?
While many patients may notice a definite improvement in their vision soon after their LASIK procedure, the complete recovery and healing of their eyes takes three-to-six months. Don't panic. The three-to-six month healing period doesn't mean any of the uncomfortable side effects listed above will last that long. It means that the patient's clearer sense of sight will be fully restored within that time frame. Also, despite those side effects and having to wait several months for the procedure to fully heal, most patients have been very satisfied with their new vision and felt they made the right decision.
When to see your eye doctor after LASIK eye surgery
With a lengthy recovery period in mind, however, should you choose to have LASIK surgery, it is beyond important to keep regularly scheduled follow-up appointments with your eye care team to ensure that your healing process is progressing properly and that there are no complications.
So, if you are still on board with improving your vision through LASIK surgery, contact your local SightMD office today. We can answer all of your questions about LASIK, and look forward to meeting with you.