LASIK Eye Surgery on Long Island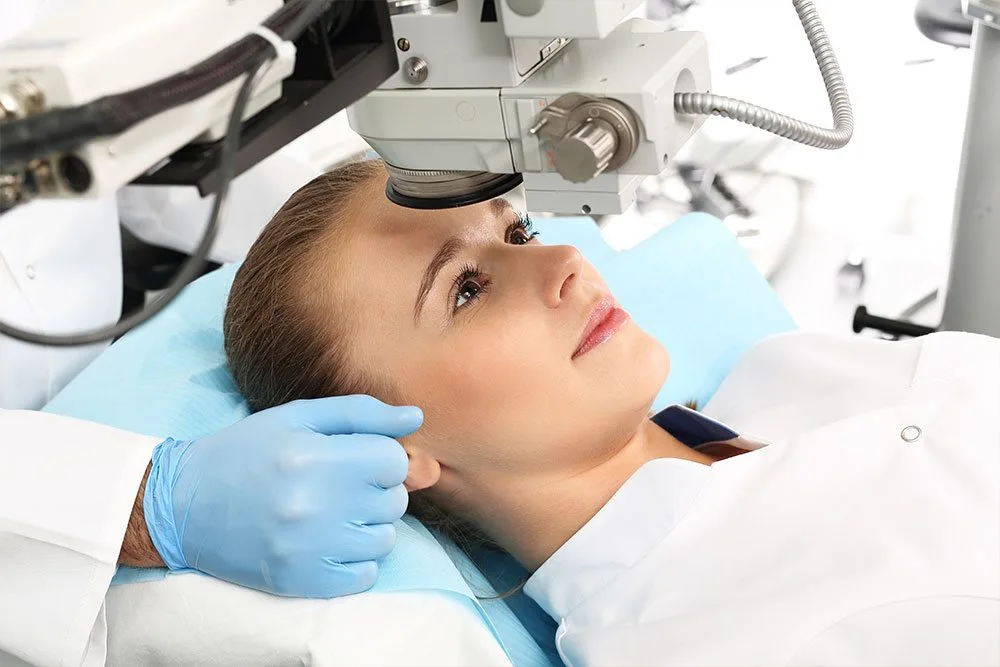 If you are interested in getting LASIK eye surgery in Suffolk County or Nassau County on Long Island, we invite you to experience the SightMD difference at our Long Island locations which offers full-service LASIK and laser vision correction. Each of our locations provides comprehensive ophthalmology and optometry services, which means we are able to address all your vision needs at one location. Our team is dedicated to providing you with an eye care experience that is safe, effective, and non-invasive, so you get excellent results throughout your stress-free experience.
Imagine seeing your most precious moments in clear, vibrant color. Imagine living life without glasses or contact lenses, and enjoying your favorite activities such as biking, golfing, tennis, and swimming even more. With LASIK eye surgery, this is possible. Take the next step today and find out if you are a candidate for LASIK or another vision correction procedure. SightMD is your source for LASIK in Long Island with convenient eye care locations from Manhattan to Riverhead.
Benefits of LASIK Eye Surgery on Long Island
We make a promise to provide the best possible experience to everyone who visits our centers. From the moment you walk through the door and sit down for your first consultation, to when you leave our office holding the glasses you no longer need, our team is right there with you.
When you choose SightMD, you also get
More Castle Connolly Top Doctors than any other eye care practice in New York
Voted Best LASIK eye surgery practices on Long Island 10 years in a row
Convenient appointment times with offices open 7 days a week
Comfortable, dedicated surgery suites
Access to our 24/7 Patient Contact Center for any questions or concerns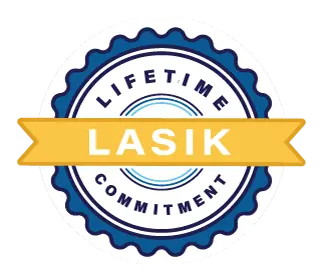 Pay now, get clear vision for life
With SightMD's LASIK Lifetime Commitment, any enhancements you may need after your surgery are provided free of charge for life. We take pride in the care that we provide, and want you to feel confident about your vision quality both during and after your laser procedure. Take the LASIK Self Test today to find out if you are a candidate today!
Expert Surgeons Performing LASIK in Long Island
Co-Founders Dr. Jeffery Martin and Dr John Passarelli were instrumental in the work that led to SightMD's growth of LASIK on Long Island. They now lead an expert team of ophthalmologists dedicated to providing the best LASIK treatments available in Long Island. Their pioneering work in ophthalmology has inspired a continued commitment to the latest techniques and technology at SightMD
Experience That Matters: Long Island LASIK Surgeons
The LASIK experts at SightMD are some of the most experienced LASIK surgeons on Long Island. Our LASIK surgeons have been selected by Castle Connolly as for the best Doctors list in New York and have also been featured in Newsweek's Top Doctors List. SightMD has also been the Best of Long Island LASIK eye surgery center since 2018. For the best LASIK experience on Long Island, visit us at one of your local offices which are spread out from Manhattan to Riverhead.
The Long Island LASIK specialists at SightMD offer an array of options to improve your vision. Even if you're not a candidate for LASIK, the experts at SightMD offer a variety of vision correction procedures to suit just about every patient and every prescription. Whether you're nearsighted, farsighted, or have astigmatism, we can tailor the right vision correction procedure to reduce or eliminate your dependence on glasses and contact lenses.
Cost of LASIK Eye Surgery on Long Island
If you are interested in LASIK eye surgery on Long Island but concerned about the cost of the procedure please note that SightMD will do everything to help you afford LASIK vision correction to see better.
We have a series of options to make the cost of LASIK less burdensome. When to have your vision procedure should be the question, not how to pay for it. We'd like to make that decision even easier for our patients and we're pleased to offer different financing options to help cover these costs
Schedule Your LASIK Eye Surgery in Long Island
If you are interested in having LASIK eye surgery we will need to schedule you for a complete eye exam. During this time we will accurately assess the conditions of your eyes at your LASIK pre-operative evaluation. We're dedicated to making your experience getting LASIK eye surgery in Suffolk County & Nassau County warm, friendly, and professional. We ensure you're thoroughly prepared and get all the necessary information, so we can provide excellent vision results.
LASIK FAQ's
How long is the LASIK procedure?
The surgery itself is actually very short—it's typically completed in less than half an hour and you'll be awake for the whole thing. However, there will be some preparation required before surgery including numbing eye drops. After the surgery, your eyes will need to be shielded to protect your corneas and prevent you from rubbing your eyes. Ask your doctor how much time to allow for in the office for the entire procedure.
How long is the recovery time after LASIK?
Your recovery requires resting your eyes for several hours immediately following your procedure, so your doctor will likely encourage you to take a nap or rest your eyes in a dark room. You'll need to avoid reading, looking at screens, or doing anything that makes your eyes work hard. The day after the surgery, you can likely return to most normal activities. At your follow-up appointment 24-48 hours after your procedure, your surgeon will check your healing to give you the go-ahead for driving and returning to work. You'll still need to be cautious with your eyes for several weeks, so follow your surgeon's instructions.
Am I a good candidate?
To be a good candidate for LASIK, your surgeon will need to ensure that your eyes, body, and overall health are such that you're eligible for the procedure. First, you must be at least 18 years old and at a point where your hormones and vision have stabilized (for this reason, pregnant and nursing patients should consider waiting until menstruation has returned to normal). Additionally, you should be in good overall health as a compromised immune system or conditions like uncontrolled diabetes could mean you're ineligible. Finally, your eyes should be healthy and free of disease and injury, and your corneas should be at least 0.5mm thick.
When can I return to work after LASIK?
You'll have a post-operative appointment with your surgeon within 24-48 hours to check on your healing, your vision improvement, and discuss any symptoms or side effects you may be experiencing. Your doctor will also tell you during this appointment whether you're cleared to drive, though driving at night may still be difficult for a little while. You'll likely also get the go-ahead to return to work if you've not been told already that it's okay. Keep in mind that you'll still need to be very careful about not rubbing your eyes or getting any other substances in them.
How common are the risks of LASIK?
LASIK is one of the safest elective surgeries available today and has a complication rate of less than 1%. It's unlikely you'll experience serious complications as a result of LASIK, but it's still helpful to be aware of risks and side effects that may be a little more common. While side effects—including dry eye, glare, halos, double vision, or light sensitivity—typically resolve as they eyes heal, there is a small chance that they can persist.